OPEN ARCHIVE #2 - REFLECTIONS ON CONTEMPORARY ART, MEDIA CULTURE AND ARCHIVING
FESTIVAL
Welcome to
Open Archive #2
. With more than 2500 titles, Argos Centre for Art and Media administers the largest and most accessible archive of audiovisual art in electronic and digital format in Belgium. Have a look at the collections in our multimedia library, and feel free to leaf through over four thousand publications – catalogues, theoretical works, artists' books and others – that contextualise this selection. In this digital era, archives are constantly changing. Technological developments and social media have resulted in a new, dynamic contact with the past and the forming of recollection. Now more than ever, the past can be seen as a space of possibilities, as a site that can deliver a constructive contribution to an archeology of the present. It is for this reason that the second
Open Archive
festival – the first edition took place in 2007 – repeatedly places the Argos collection at the heart of the programme of events. Over the course of six weeks, Argos maps developments and trends in the domain of image and media culture. We use our archive as a starting point to trace dozens of discursive paths.
Open Archive #2
is divided into a day and an evening programme. Details of both can be found in this brochure. Some suggestions? Follow the exhibition
Walking the Hinterland
and join one of the walking tours in which artists/guides Els Opsomer and Mira Sanders offer a surprising and different view of the city.
Open Archive #2
also takes visitors beyond the walls of Argos with the performances of the artists connected to the Alga Marghen label (in Bozar 03.12.2010), the Ecran d'Art screenings (Cinéma Arenberg 11.11.2010 & 10.12.2010) and with the programme centred on the films of Alexander Kluge in Cinematek (21.11.2010 – 30.11.2010). As well as browsing through Argos's media library and visiting the exhibitions, we invite you to join us for twelve thematic compilation programmes. We have collectively assembled these on the basis of new works and 'classics' from the Argos archive. In the temporary projection space, we screen on alternate days works by artists very dear to us. On Saturdays, we put your endurance to the test with the series
Extra Length
. The evening programme is a colourful blend of artists' presentations, screenings, discussion panels, performances and lectures. On the following pages, you can read more about all our events in detail. Starting from personal practice, from 'case studies' or from a dialogue between makers; artists, curators and organisers explore how memory culture and historicity contribute to the development of critical strategies in the arts.
Related events
Subevents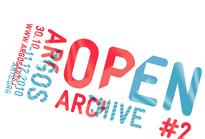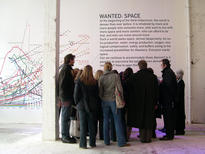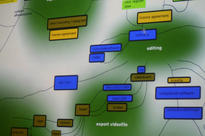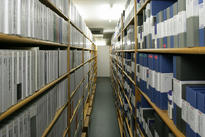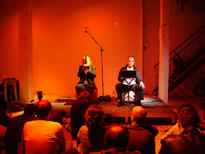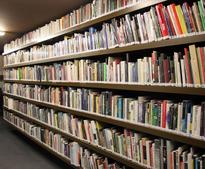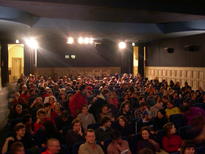 Sat 30.10.2010 - Sat 11.12.2010

Practical info

Location:
Argos
Werfstraat 13 rue du Chantier
1000 Brussels
info@argosarts.org
+32 2 229 00 03

Opening hours:
Wednesday to Saturday, 12:00 - 19:00
Evening events from Thursday to Saturday, from 20:30

Entrance Fee:
3 / 2 euros