ALGA MARGHEN LABEL NIGHT #1 - PERFORMANCES BY ANTON BRUHIN, RHODRI DAVIES, GHEDALIA TAZARTES AND BEN PATTERSON. VIDEOS BY JOE JONES, ROBERT FILLIOU AND BEN PATTERSON
PERFORMANCE - SCREENING
Four artists from different generations and with a different musical background will be appearing on this 'label night'. They will be presenting work individually, but also together. The evening is dedicated to Robert Filliou who passed away on December 2 1987.
When, in the 1960s, the painter and publicist Anton Bruhin began playing the Jew's harp, a small 'mouth instrument' which is often claimed to be one of the oldest in the world, it was 'by accident'. In a career spanning more than fifty years, Bruhin has built up an extensive network of other Jew's harp players, with members in places such as Siberia, Hungary, Japan and Austria. In concerts, he plays his own self-made instruments while also making use of various resonators such as the water-filled tubes he has recently developed. In 1974, the French artist Ghédalia Tazartès bought a microphone, tape recorder and band echo. Primarily using his voice as an instrument, he began to develop 'Impromuz', his own musical language. In his performances, Tazartès creates a musical background of drones and loops over which he sings in a style reminiscent of gypsy folk music. Sudden turns, discovered sounds and the introduction of stringed instruments and electronics make this autodidact a unique figure in the
musique concrète
generation that includes Pierre Schaeffer and Pierre Henry. According to an old biography, Benjamin Patterson was 'proficient on the double-bass, knowledgeable in music theory and history and acquainted with the crafts of composition and conducting.' Following a career in symphony orchestras in Canada, he moved to Germany in 1960. In this pre-Fluxus period he wrote and performed several of his emblematic works including
Paper Piece, Lemons and Variations for Double-Bass
. He worked with Robert Filliou in Paris and in 1962 he and George Maciunas organised the historic
Fluxus Festival
in Wiesbaden, the first of a series of Fluxus events worldwide. His name remains inextricably linked with the movement to the present day, even though he worked for two decades as a consultant to theatre, dance and music companies. In 1988, he picked up the thread as a musician once again. This evening sees Patterson present a collection of his work, a new composition and a duet with Rhodri Davies, an innovative musician who has worked together with such people as John Butcher, David Toop and Yasunao Tone, exploring the contradictory and complimentary flux between composition and improvisation. The evening will also feature video work from Joe Jones and Robert Filliou.
Related events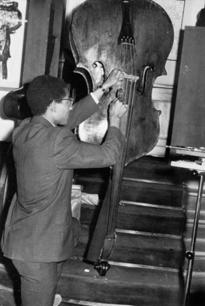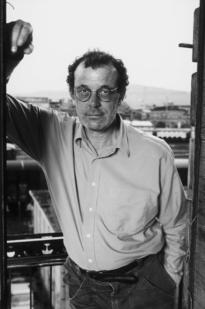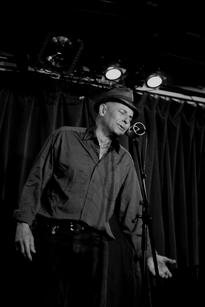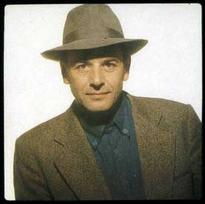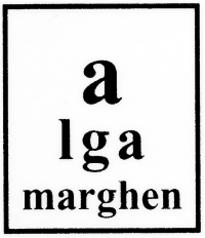 Thu 02.12.2010
20:00 - 23:00
Practical info

Location:
Bozar Cinema
Ravensteinstraat 23 Rue Ravenstein
1000 Brussels
+32 2 507 82 00
tickets@bozar.be

Opening hours:
Thursday 03.12.2010, 20:00 - 23:00

Entrance Fee:
10 / 8 euros

Artists