FRANK THEYS IN DISCUSSION WITH RONY VISSERS, EMANUEL LORRAIN & CHRISTINE LAMBRECHTS ABOUT ORATORIUM FOR PREPARED VIDEO PLAYER AND EIGHT MONITORS
DISCUSSION
An 'oratory' is a musical composition employing chorus, orchestra, and soloists, and is usually but not necessarily a setting of a sacred libretto without stage action or scenery. The word can also mean a place of prayer with a small altar. In Frank Theys's installation, this small altar takes the shape of a guitar amplifier/loudspeaker with a U-matic videotape player positioned on top. Around this little altar eight video monitors are placed in a circle. Out of the U-matic player, a videotape emerges, running in a circuit around the exhibition space supported by a circle of tripods, before entering the machine again. The eight monitors, facing each other, show the same close-up of a man singing the football anthem
You'll never walk alone
. The result is a continuous repetition of sound and image. The video becomes music, and the music becomes video. There is also a continuous connection between the image and its 'carrier', as the images on the monitors seem to cheer on their own carrier (the videotape), without which they would not exist.
Oratorium for prepared video player and eight monitors
(1989) creates a spiritual space in which ritual and alienation meet.
The installation will be on display from Friday 5 November for the duration of
Open Archive #2
. In a discussion on the evening of 4 November, Rony Vissers and Emanuel Lorrain (both from Packed, the Platform for the Archiving and preservation of Audiovisual Arts), Christine Lambrechts (M HKA, Museum of Contemporary Art Antwerp) and the artist Frank Theys reflect on the question "What needs to be done to safeguard this exceptional installation now that the display and playback technology on which it relies is becoming obsolete?".
Related events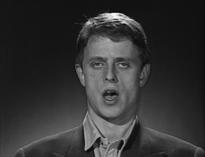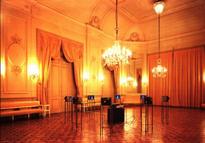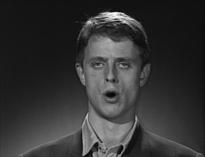 Thu 04.11.2010
20:30 - 22:30
Practical info

Location:
Argos
Werfstraat 13 rue du Chantier
1000 Brussels
info@argosarts.org
+32 2 229 00 03

Opening hours:
Thursday 04.11.2010, 20:30 - 22:30

Entrance Fee:
3 / 2 euros

Artists
Works