ELS OPSOMER - NEVER ENDING TRANSIT
WALK
The complexity of daily reality fascinates Brussels based artist, Els Opsomer. Drawing from her ever-growing archive of urban images, she compiles personal reinterpretations of global reality, in which patterns slowly take shape, lines zigzag and disappear, with life life leaving its traces. This intricate network of dimensions and impressions constitutes the background, as well as the breeding ground, for a contemplative quest into stray thoughts and forgotten images.
Two hundred clients a week!
No, that's not possible.
She's not from here. (rue des Commerçants / Koopliedenstraat)
For the 30th October, Els Opsomer is proposing an intuitive walk where some experiences are described or recalled, places that reveal the emotional and physical underbelly of Brussels. Beginning by chasing traces of memory in the appearance of Brussels today mixed with the daily smell of lonely hidden spaces where we head for comfort. Imagining the local "maison de passe", lost cinemas, religious way stations, shopping malls in between the grandeur of the avenues and exclusive bars. This can only lead into an eternal transit to consume intensively. Please bring some spare change to enjoy this trip more intensely …
Related events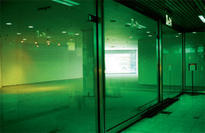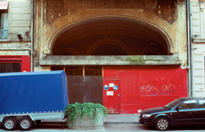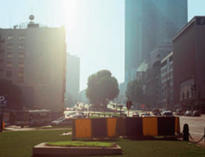 Sat 30.10.2010
11:00 - 17:00
Practical info

Location: this event starts from ARGOS
Hours: Saturday 30.10.2010 at 11:00 and 15:00
Entrance Fee: this is a free event, reservation requested.

Artists