JEF CORNELIS - A SCREENING SERIES IN THE CINEMATEK
SCREENING
Along with the retrospective exhibition Inside the White Tube which takes place at Argos – Centre for Art and Media from January 31st to March 27th 2016, Cinematek proposes a series of screenings of the work of Jef Cornelis.
After studying set design and film direction at the Netherlands' Film Academy in Amsterdam, Jef Cornelis [1941, Antwerp (BE)] began, in 1963, his career as a director for the Arts Division of BRT Television in Flanders, which would later become VRT broadcasting. During 35 years he directed more than 200 films, including films on modern art, architecture, landscape and a variety of socio-cultural issues. Although Cornelis worked within a broadcasting system that paid great heed to 'the average man' and to viewer statistics, his films are neither fictional nor documentary reports, but aim more for a form of essay.
This screenings' series highlights four main axes in the work of Jef Cornelis. First of them focuses on his reports on contemporary art exhibitions by, among others, Christo, Broodthaers, Buren or Hamilton, but also on his films about artistic events such as Documenta in Kassel, the Sonsbeek exhibitions in the Arnhem's city park, Paris or Venice Biennials. The second axe of the program presents filmic portraits of remarkable artists (Jan Fabre, James Lee Byars, René Magritte), influential architects (Rem Koolhaas, Charles Vandenhove) and unconventional poets (Ian Hamilton Finlay and H.C. Ten Berge). The third axe approaches Cornelis' interest on urbanism and architectures: he takes a critical stance against urban planning (e.g. Home Sweet Home, 1968) and he pays homage to the Belgian architectural heritage (e.g.De Koninklijke serres van Laken 1877-1902, 1974), but he also films the Flemish landscape (e.g. Vlaanderen in vogelvlucht, 1976) with great love, investing remarkable efforts to achieve a worthy visual and cinematographic result. The last axe presents films about historical or socio-cultural issues: in this way, disparate themes – from dockers and textile workers to Inca empire Tawantinsuyu, from trance music along history to Paris as the city where the myth of the 'Modern Life' has its origins – are analytical approached in Cornelis' unmistakable styles and critical sight.
Today Cornelis' documentaries have moreover lost none of their relevancy. They are prime examples of analytical perception, reaching far beyond the standard parameters of journalism. Cornelis looks beyond the historical information and the nostalgic anecdote in order to present effective essentials. It consequently makes no sense to consider Cornelis' filmmaking simply in terms of the television medium. It is a body of work that belongs amongst the most valuable cinematography that Flanders has ever produced.
Jef Cornelis 1964 - 1997: a screening series in the Cinematek is a collaboration between Cinematek and Argos - Centre for Art and Media.
Related events
Subevents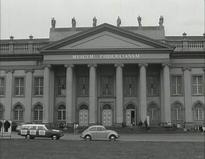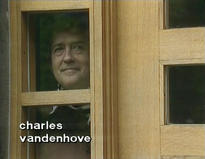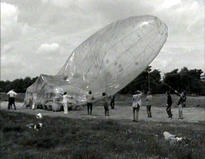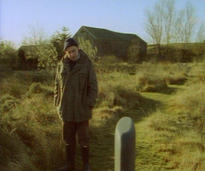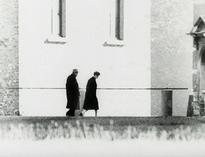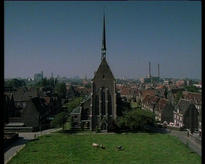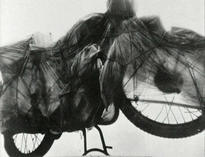 Sat 30.1.2016 - Mon 29.2.2016

Practical info

Location:
CINEMATEK
Baron Hortastraat 9 Rue Baron Horta
1000 Brussels
www.cinematek.be

Entrance fee:
€ 4,00

Artists