CHARLES VANDENHOVE
SCREENING
A portrait of the Belgian architect Charles Vandenhove (Teuven, 1927) and his oeuvres through three films by Jef Cornelis.
Charles Vandenhove, La Maison Schoffeniels
1970, 5'30", b&w, Dutch spoken.
A general and a more detailed view on the Schoffeniels Residence are presented: a plan of the house, pictures of the entrance, ground floor, stairs, kitchen...
Charles Vandenhove: Le Gymnase Sart-Tilman
1971, 5'09", b&w, Dutch spoken.
We get an exterior view of the gymnasium on the Sart-Tilman Campus at the Liege University (the architect was Charles Van Denhove) and interior views of the gymnasium, gymnastics hall, corridors and indoor swimming pool.
Het raadsel van de sfinks
1983, 55'00", colour and b&w, Dutch spoken, English subtitles.
The work of architect Charles Vandenhove is an exploration of architecture in its fundamental simplicity and inevitable variety of form. His work, and in addition today's architecture, is explained in the Liège Hotel Torrentius, a mansion from the 16th century being renovated, and this document's focal point. It might be considered as the restoration of the mutilated text of an ancient building, with quotes from a contemporary oeuvre. Each part embodies the overall whole. Architecture for the sake of architecture, the images and cinematographic movements in this document making it possible for us to discover the architecture in itself. Image and text, pronounced by various voices, situate themselves in an associative network of meaning. Vandenhove himself hardly appears in the film. He turns up for a moment, as if by coincidence, leering behind a window of the Hotel Torrentius.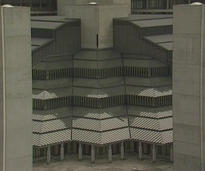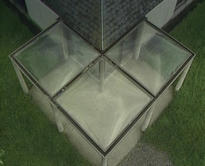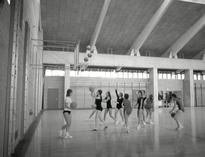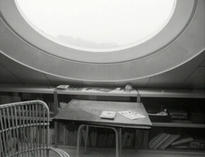 Wed 24.2.2016
19:00 - 20:30
Practical info

Location:
CINEMATEK
Baron Hortastraat 9 Rue Baron Horta
1000 Brussels
www.cinematek.be

Entrance fee:
€ 4,00

Artists
Works