PARIS-BRUXELLES
SCREENING
'Voyage à Paris' and 'Brussel, scherven van geluk' are not traditional documentaries that wish to give objective information about 'what is' or 'what used to be'. Instead, Jef Cornelis explores the genre of the visual essay and provides an usual reflections about these two capital cities.
Voyage à Paris
1993, 51'08", colour, English spoken.
'Voyage à Paris' is about looking and being looked at, about fashion and consumption, and about people's fascination with Paris, 'the capital of the 19th century'. It is about the Paris of today and mythical Paris, about the often banal reality of buying and selling on the one hand and the world-famous 19th century Paris as we know it from brochures on the other. Letters about life in Paris in the previous century liven up to the images, and also remind us of a now unthinkable fascination with fashion, consumption and metropolitan life. The letters and images are tangential: the enthusiastic and poetic tone of the quoted texts invariably contradicts what we are being shown: what used to be exciting has become perfectly ordinary.
Brussel, scherven van geluk
1995, 57'24", colour and b&w, Dutch and French spoken, English subtitles.
'Brussels, fragments of happiness' is no ordinary documentary on the Belgian capital. The aim is to understand why this city had turned into what it is: a transitory space, a city where many thousands of Flemish people arrive by train or by car to go to work every day, just to leave again in the evening. Why did Brussels change from a 'dazzling city' into a 'forbidden' one for so many Flemings and Walloons? Why is today's Molenbeek no longer the almost village-like suburb of old times? The answer might be found in the dream of a progress as it was staged during the 1958 Expo: Brussels as the city of the future, hypermodern with lots of high-rise buildings and offices, a traffic-friendly net of bridges, tunnels and motorways.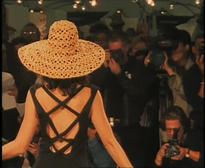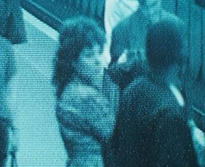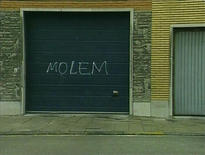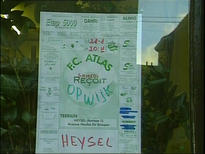 Fri 05.2.2016
21:30 - 23:30
Practical info

Location:
CINEMATEK
Baron Hortastraat 9 Rue Baron Horta
1000 Brussels
www.cinematek.be

Entrance fee:
€ 4,00

Artists
Works