FLANDERS ROADS
SCREENING
Two meditations about the history, the function and social impact of the street in society.
The Street
1972, 39'30", colour and b&w, English spoken.
There is not much more left of the street than – to use a term by Le Corbusier – a machine of movement, equipped to make traffic run smoothly. The street in its original and spontaneous form, as a breeding ground for new life, is restrained. The efficiency controlling the traffic grid does not merely affect the existing living area, but also the form and pattern of new living. Residential areas have turned into traffic zones, inhabitants are pushed back into their homes. The function of the street, of the home and the working environment is marked off – there are no in-between spaces left, nothing but trajectories. In sound and image, Jef Cornelis evokes, after a scenario by Geert Bekaert, the deterioration of the street, once public, into a fragment of an unnatural, ruthless production system.
Rijksweg N1
1978, 42'45", colour and b&w, Dutch spoken, English subtitles.
Rijksweg 1 (State Highway 1) links up Antwerp to Brussels over Mechelen (Malines). Before the motorway came, there was some really heavy traffic. Now the highway is abandoned. Jef Cornelis picks out a straight piece, between Kontich and Walem. This road had been known for a long time because of its heteroclite ribbon building: villas, company buildings, gas stations, showrooms, brothels, highway diners, restaurants. The traffic used to be very busy, day and night, and the hinterland joined in. These days allotment cancer strikes more and more often. The road is still the single link between all these buildings which washed ashore by its shoulder.This is not a cinematic translation of architecture, nor a representation of a utopia, but rather a futurological fiction of an arterial road which doesn't belong to anyone, eating into everything around itself, where people keep going as if the highway did not exist.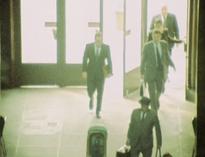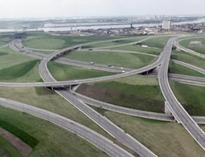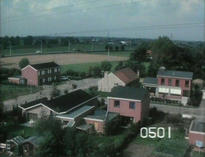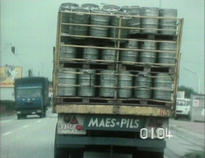 Fri 19.2.2016
21:00 - 23:00
Practical info

Location:
CINEMATEK
Baron Hortastraat 9 Rue Baron Horta
1000 Brussels
www.cinematek.be

Entrance fee:
€ 4,00

Artists
Works