ARCHITECTURAL TRILOGY
SCREENING
Cornelis' debut trilogy is an analytical and poetical portrait of remarkable historical buildings.
Alden Biezen
1964, 32'52", b&w, Dutch spoken.
The Landcommandery Alden Biezen in Bilzen was built by the German Order. The impressive premises of the castle, which have now been turned into a cultural centre of the Flemish Community, were still abandoned when this documentary was made, collapsing under old age and aimlessness. Once the seat of the German Order in the Meuse Rhineland before the French Revolution brought about a tragic turn of events, the history of the building is contained in its walls, stairs, façades and corners. The rise and fall of the Teutonic knights, the reallocation of the monastery grounds, as rapid as they were radical, and their decline are explained with a text by Bart Mesotten, illustrated with fragments from Eisenstein's 'Alexander Nevski'. Cornelis visualises the story of Alden Biezen as an anamnesis, exploring the domain and the building with great curiosity, looking for the past and signs of life and death –sighing under its repudiation, expelled from history, but touching our feelings like an intimate loss.
Abdij van Park Heverlee
1964, 29'45", b&w, Dutch spoken, English subtitles.
'Abdij van 't Park' is the second production Cornelis made for Belgian television. This documentary works as an introduction to this remarkable monument, but even then the cinematographic style of Cornelis was already unmistakable. The movement – also in the musical sense of the term – experienced in the descriptions offers far more than a mere registration of a visual object. Cornelis unfolds an architectural movement through space, as surroundings which slowly reveal themselves for discovery through its inhabitants, but also as a cinematographic object, aiming at being understood in its conceptual totality.
Plus d'Honneur que d'Honneurs
1965, 26'12", b&w, sound.
One of the early architectural films by Jef Cornelis on Westerloo castle, dating from the 14th century, property of the princely family of de Mérode. In his typical way he explores, in sound and image, all facets of the building: the surrounding walls, the ponds around it and the parks. The camera circulates around the gigantic halls and hallways; it focuses on the countless art treasures and artefacts the interior accommodates. Underneath the static chillness and sacred sobriety echoes resound from the past, and the shadows of former inhabitants reverberate.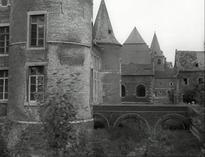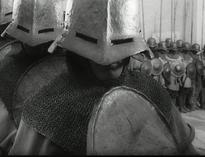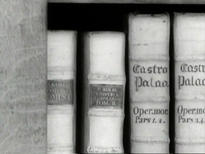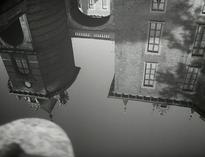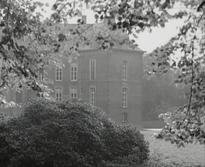 Thu 04.2.2016
17:30 - 19:00
Practical info

Location:
CINEMATEK
Baron Hortastraat 9 Rue Baron Horta
1000 Brussels
www.cinematek.be

Entrance fee:
€ 4,00

Artists
Works