DOCUMENTA 4
SCREENING
The program highlights three artists portraits directed by Cornelis between 1967 and 1969 together with the report about the Documenta 4 held in Kassel in 1968.
Martial Raysse
1967, 13'55", b&w, French spoken, English subtitles.
A document on French visual artist Martial Raysse, as he prepares an exhibition at the Palais des Beaux-Arts in Brussel. Raysse was a co-founder of the group 'Nouveaux Réalistes' and during the sixties he caught attention with brightly-coloured assemblage of objects from the world of advertising and consumer society, and later mostly with photographs of glamour girls and models projected onto cloth, as well as heavily magnified and painted reproductions of paintings with sensuous nudes, often in combination with neon tubes.
Christo
1968, 12'30", b&w, Dutch spoken, English subtitles.
A portrait of the artist Christo, on the occasion of his passage in Antwerp, where he wrapped up the interior of the gallery The Wide White Space. A short introduction outlines the evolution of his work and his career, focusing on his trademark – wrapping as an art form. Jef Cornelis shows the working process in the Antwerp gallery as a purely aesthetic visual experience, without any commentary or sound.
Marcel Broodthaers: Musée d'art du XVIIe siècle
1969, 4'58", b&w, Dutch and French spoken, English subtitles.
Views of the 17th century 'Eagles Department' in Antwerp: façade, wooden crates, postcards of 17th-century works on the walls and a small garden. Marcel Broodthaers is whitewashing the inscription 'Département des Aigles' written on the fence in the garden.
Documenta 4
1968, 53'19", b&w, Dutch, English, French and German spoken, English subtitles.
When Documenta 4 takes place in 1968 the international art world is entangled in an authority crisis as well, as Roger Raveel indicates: "worn threadbare". At the time Kassel, with Arnold Bode as its artistic director, saw things differently. Documenta 4 was streaked with controversy and debate. The politicization of society in the late 1960s made itself felt in Kassel – red flags and groups of people chanting slogans meant that the opening speeches could not be held. Moreover, Documenta 4 was going through an internal generational conflict and a debate on the fragile relationship of aesthetic judgment and democratic forms of reaching a consensus. During interviews with, among others, Sol Lewitt, Joseph Beuys, Harald Szeemann, Allen Jones, Christo, Martial Raysse and Robert Rauschenberg they act the injured innocent and situate themselves on the side of the bewildered spectator. Sublime irony, since things were not that new and innocent at all.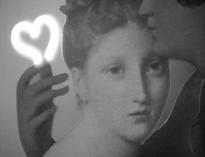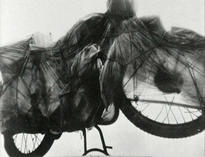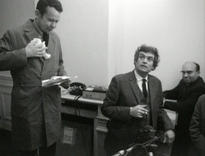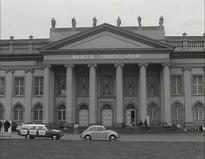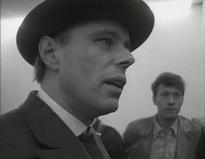 Tue 02.2.2016
20:30 - 22:00
Practical info

Location:
CINEMATEK
Baron Hortastraat 9 Rue Baron Horta
1000 Brussels
www.cinematek.be

Entrance fee:
€ 4,00

Artists
Works