DOCUMENTA 5
SCREENING
The program highlights three artists portraits directed by Cornelis between 1971 and 1972 together with the report about the Documenta 5 held in Kassel in 1972.
Daniel Buren
1971, 5'40", b&w, Dutch and French spoken, English subtitles.
This short film alternates view of the exhibition held at the Wide White Space Gallery in Antwerp with an interview of Daniel Buren where he talks about his work and explains the way it relates to the environment, outside and then inside the gallery.
Richard Hamilton
1971, 36'30", b&w, English spoken.
The British painter Richard Hamilton talks with students of different art academies, at the occasion of an exhibition at the Palais des Beaux-Arts/Paleis voor Schone Kunsten in Brussels in 1971, about how he works and his sources of inspiration. He explains the origin of his series of portraits of Bacon and tries to define the difference between "Pop Art" and "Fine Arts" and talks about the influence of Duchamp, the technique of photocollage and the language of art.
Marcel Broodthaers °1924
1972, 5'06", b&w, Dutch and French spoken, English subtitles.
The film opens with an image of the artist, sitting at the entrance of an exhibition of his work in the Museum of Modern Art in Brussels. Then follows a series of images of his works, with a focus on the motif of the eagle. As he presents these images, Cornelis explains Broodthaers' train of thought that inspired the artist Broodthaers, too, addresses the viewer. He guides us through his exhibition, discussing with Cornelis what turns an object into art—or not: one of the main issues in Broodthaers' work.
Documenta 5
1972, 53'19", colour and b&w, Dutch, English, French and German spoken, English subtitles.
Documenta 5 in 1972 could have gone into history as the first instance of an exhibition as a spectacle. Supervised by Harald Szeemann from Switzerland, art made its way back to the museum. The main issue at hand was the economic, political and medial significance of the event for Kassel. It was as if the avant-garde was buried for good. The significance potential of art was individualized and proclaimed a matter of the artists on the on hand – mainly those of individual mythologists – and a responsibility of the curator on the other. Artist-curator on one side, artist-singer on the other: this constellation was to determine the Documentas of decades to come. Although this film brings an outlook on trends of the moment like, among others, hyperrealism, conceptual art and kitsch, it can't be considered merely as a report of a historical event: it is just as well a possible approach to the phenomenon of 'Documenta' as a whole.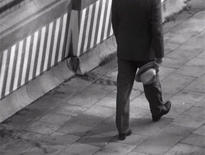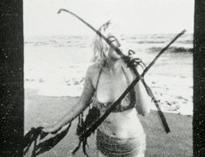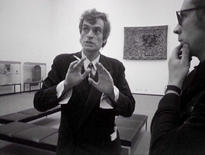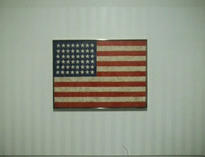 Sun 07.2.2016
19:45 - 21:30
Practical info

Location:
CINEMATEK
Baron Hortastraat 9 Rue Baron Horta
1000 Brussels
www.cinematek.be

Entrance fee:
€ 4,00

Artists
Works