BELGIAN ARCHITECTURE
SCREENING
A compilation of short and middle-length films made between 1970 and 1976 about Belgian architecture and urban heritage.
Cogels Osylei
1970, 5'25", b&w, Dutch spoken, English subtitles.
This is a report on the Cogels-Osylei and the Zurenborg district of Berchem and an earnest plead for their conservation. We get a view on the new concrete buildings at the end of the Lei and views on the streets in the district and archive photographs. At the time there was a demonstration in support of the area, protesting against the local council.
Cogels Osylei, Berchem
1971, 10'25", b&w, Dutch spoken, English subtitles.
Cogels Osylei is an unique district, built around 1900 on the outskirts of Antwerp. With its exuberant mixture of neo-styles and Jugendstil, it was often discarded as the absolute limit of bad taste, to the point that plans were made in the 1970s to tear down the area altogether. Cornelis swerves the camera along facades, towers, rooftops, gardens and ornaments, representing the eclectic collage-architecture in a similarly splintered editing style, unravelling the architecture as an architectural experience – and vice versa.
Bouwen in België
1971, 30'37", b&w, Dutch spoken, English subtitles.
A documentary that attempts to analyse the process of building as it is drawn in the minds and mentality of the people who occupy the house. It is a cinematic expression that wants to present examples of the ways in which the occupants, oriented on the pragmatic, create their own environment in spite of the official regulations. "The point of departure is no longer an ideal community and pure architecture, but a given landscape, made by real people and lived in by them" (Geert Bekaert, scriptwriter).
Een eeuw architectuur in België 1875-1975
1976, 34'45", colour, Dutch spoken.
A historical outline of 100 years of architecture in Belgium, with a focus on some of the major moments in the history of building. They are situated within their social context, and as a result this document is as much about 'living in' as it is about 'building'.
De Koninklijke serres van Laken 1877-1902
1974, 22'26", colour, sound.
Cornelis makes his camera stride slowly past the silhouettes of the Royal Greenhouses in Brussels, built during the middle of the 19th century by Alphonse Balat as a glass palace, instilled into a hilly park landscape, in close keeping with the neo-classical style of the Château of Laeken. Together, the monumental pavilions, the glass domes and long galleries cutting through the domain like covered streets, make up one of the showpieces of the golden age of Belgian architecture during King Leopold II's reign. Cornelis and scenarist Geert Bekaert present the Greenhouses as an ecosystem of flora quietly growing rampant, a perfectly balanced aggregate of concrete, glass and metal, which would become a source of inspiration for a new architectural movement.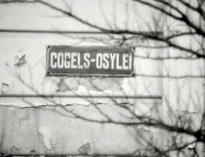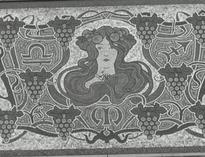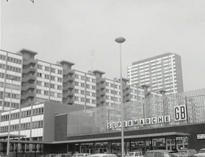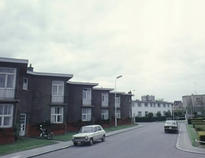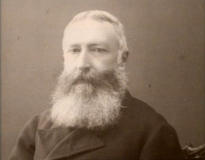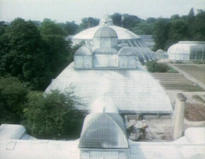 Thu 25.2.2016
21:30 - 23:15
Practical info

Location:
CINEMATEK
Baron Hortastraat 9 Rue Baron Horta
1000 Brussels
www.cinematek.be

Entrance fee:
€ 4,00

Artists
Works