WAAROVER MEN NIET SPREEKT
SCREENING
Three critical documentaries from the television series 'Waarover men niet spreekt' ('What is left unspoken') about urbanism, housing and modern architecture.
Waarover men niet spreekt 1: Home sweet home
1968, 36'10", b&w, Dutch spoken.
'Home Sweet Home' is a manifesto against the dictatorship of the bourgeois notion of the ideal home. 'I rented a house with a garden' is still a current slogan, even if people buy apartments, villas and country-houses. People attempt to hide themselves in their homes and as a consequence a kind of social isolation arises that prevents the necessary community spirit.
Waarover men niet spreekt 2: Alice in wonderland
1968, 34'40", b&w, Dutch spoken, English subtitles.
This documentary is an attack on the alienation induced by modern architecture and town-planning. In the monotonous suburbs, life dies away and boredom rules. The city centres are depopulated and dead. The community spirit is not stressed and the individual does not find expression. Modern town planning has not yet been able to give an answer to the problem of our dying cities. But is there an answer?
Waarover men niet spreekt 3: Een hemel op aarde
1968, 34'40", b&w, Dutch spoken.
This program tries to offer a solution for the dilemma between the needs of citizens and the reality of both the housing environment and urban organisation, which have over the years completely got out of hand (just think of the daily traffic jams). Different existing realities are examined: Siedlung Halen (Bern), the University College in Urbino, the social services of Olivetti in Ivrea, the children's hospital and the student home in Amsterdam, the holiday camp in Brusson, the South-Bank centre in London, the hotel village Avoriaz, the new city Cumbernauld (Scotland),…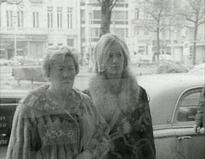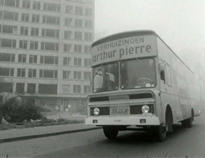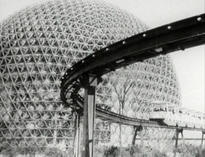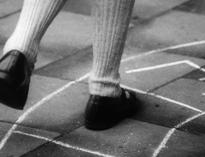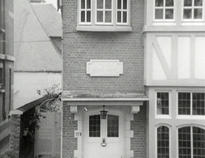 Tue 16.2.2016
19:00 - 20:30
Practical info

Location:
CINEMATEK
Baron Hortastraat 9 Rue Baron Horta
1000 Brussels
www.cinematek.be

Entrance fee:
€ 4,00

Artists
Works