PORTRAITS OF THE POET
SCREENING
The program combines two films about the unconventional poets Ian Hamilton Finlay (1925 – 2006) and Johannes Cornelis (Hans) ten Berge [1938, Alkmaar (NL)]. In LITTLE SPARTA, Cornelis & Dercon look for the ambivalent positions of the Scottish poet (also writer, artist and gardener) who is best known for his austere work and his use of Nazi imagery that led him to a court case. Then, the Dutch poet (also essayist, novelist and translator) is depicted during a trip in Texas and Cornelis follows his typical research-based approach to poetry.
LITTLE SPARTA, et in Arcadia ego
1988, 41'45", colour, English spoken.
Landscape artist, poet, sculptor, and painter Ian Hamilton Finlay is best known for the transformation of his Lanark farmhouse, near Edinburgh, Scotland, which he started in 1966. The estate is a miniature 'republic' of symbolic sculptures, temples, and conceptual artistic pieces woven into the fabric of his garden's flowers and water. Finlay's use of imagery and language associated with warfare and the Nazis had caused stuttering and frowns among the public and critics. Stepping from the farmhouse at Stonypath into the first garden, the viewer is greeted by a stone that says "Achtung Minen!" ("Beware of mines"). Model fighter planes rest on plinths, aircraft carriers serve as bird-tables and machine guns peep out from shrubs. What level of irony is being plumbed? This ambiguity in the work of Finlay fascinated both Jef Cornelis and screenwriter Chris Dercon, certainly after Catherine Millet had accused the artist in the French magazine Art Press (June/July 1987) of an unhealthy fascination with Nazi iconography. Soon after, this commotion would lead to the suspension of an assignment for the French Ministry of Culture on the occasion of the birthday of the French Revolution. The film was finished several weeks later, but under Finlay's pressure, who had instituted legal proceedings in France by that time, the VRT network never broadcasted it.
Een dichter in Texas, H.C.
1982, 100'45", colour, Dutch and English spoken, Dutch subtitles.
The Dutch poet H.C. Ten Berge is closely followed during a stay of several weeks in Texas. Ten Berge goes on the lookout for an image of this American state which nullifies the stereotypical one, closely connected to the popular TV-series 'Dallas'. His fascination for cultural anthropology, linguistics and poetry take him, among other things, to the Humanities Research Centre in Austin, where he consults and discusses rare documents by writers such as James Joyce and especially Ezra Pound. While studying Walker Evans's work and the Harriman Alaska expedition photo series, the relationship between photography and poetry – a mutual investigation into the 'eternal present' – becomes clear to him. The crossing results in a documentary study of local cultures and customs, interwoven with conversations with poets (like Christopher Middleton and Robert Bonazzi) and sociologists. Contrary to many other authors, Ten Berge does not fear the horror vacui provoked by the Texan vastness, the unreal light and the climatic changes, he is absolutely fascinated with these places where "your life is so fast you feel as if you can't even die".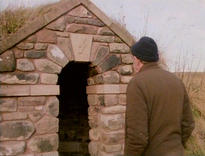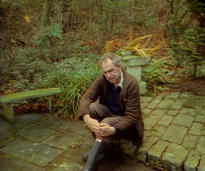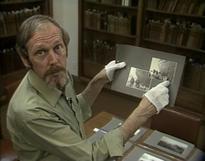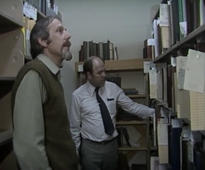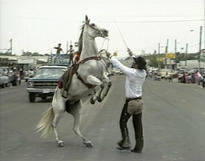 Sat 20.2.2016
19:00 - 21:00
Practical info

Location:
CINEMATEK
Baron Hortastraat 9 Rue Baron Horta
1000 Brussels
www.cinematek.be

Entrance fee:
€ 4,00

Artists
Works