TRAVELLING IN SOUTH AMERICA
SCREENING
On 1992, Jef Cornelis made 5 films for the (Flemish) Belgian television about South America and the fine arts in that continent in particular. The motivation is the celebration of the discovery five hundred years ago of America, but Cornelis strived to look at other aspects than those directly relating to the European standpoint.
Tawantinsuyu 1992-1492
1992, 52'35", colour, Dutch and Spanish spoken, English subtitles.
This film tells the story of the giant empire of Twanantinsuyu, the realm of the 'four united territories' of the Incas. The different cultures and their histories in this area are portrayed, from the old Inca civilisation through the Spanish conquest to the present day. The film tackles the subject on the basis of themes which are illustrated concretely and metaphorically. One such theme is the body. We see the suffering, tormented bodies of the in Potosi; the bodies of the shepherds and peasants who hack blocks of ice from the glacier of Sinakara Mountain and transport them to Cuzco because the blocks are regarded as medicine; and the bodies of martyrs and other saints.
Pau Brasil : Je vindt niet, wat je zoekt
1992, 57'14", colour, Portuguese and French spoken, English subtitles.
'You don't find what you're looking for' is a phrase that can be found on a work of art by Cildo Meireles. In their work, Meireles and several other contemporary Brazilian artists, continually give expression to the formal and social tension in which Brazilian culture finds itself. How can one describe the cultural identity of a country like Brasil, where that identity is based on a mixture of the most diverse cultures? What are the artists looking for, and what are we looking for? Showing works by, among others, Chico Buarque, Blaise Cendrars, Marcelo Cipis, Lygia Clark and Oswald de Andrade, this documentary by Jef Cornelis and Chris Dercon is an attempt to penetrate into 500 years of Brazilian culture.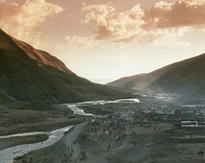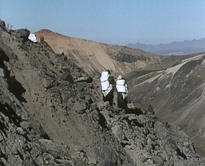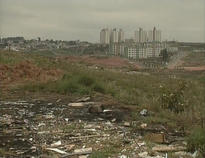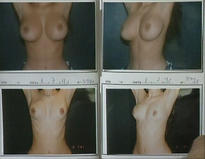 Sun 21.2.2016
19:00 - 21:00
Practical info

Location:
CINEMATEK
Baron Hortastraat 9 Rue Baron Horta
1000 Brussels
www.cinematek.be

Entrance fee:
€ 4,00

Artists
Works