BUCHAREST. THE CITY - ME
"Matei Visniec has once named one of his poetry books The City with One Inhabitant. This is how I always felt about Bucharest - as my city, even more so, the city - me" (Mircea Cartarescu).
By using narrations to re-signify situations and events filtered through her individual and particular viewpoints, Alina Cristea aims to tell a story about Bucharest as she sees it.
Alina Cristea's thoughts stick close to the outside world when roaming the city of Bucharest with her camera. After a long period of absence, she looks at her native city with the eyes of a tourist or a photographer, or not quite entirely, given that she finds herself in the situation of a person trying to look at her former biotope with unfamiliar eyes. Her attention focuses mainly on the behaviour of the people in the urban sphere, covering the four seasons in one year. This results in a series of powerful images that are actually universal, while on screen we can follow her inner dialogue during the journey." (Source: Filip Luyckx)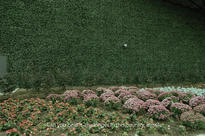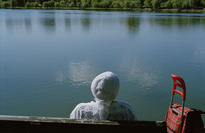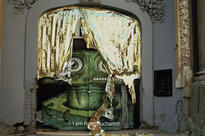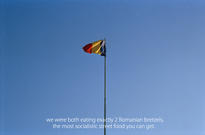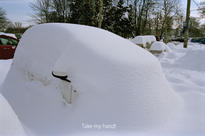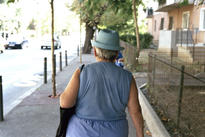 Format DIGITAL FILE(DIGITAL FILE)
Color system PAL
Color col.
Year 2017
Duration 00:11:10
Languageinfo
Subtitles: English UK
Spoken: Romanian / Moldavian / Moldovan

Artists

EVENTS