ART BREAK CANTINE #2
SCREENING
This program provides an alternative look at le Parc de Bruxelles, also known as Het Warandepark, the largest urban public park in the centre of Brussels. Standing between the Federal Parliament and the Royal Palace, it was once the site of fierce battles for the people who fought the Belgian revolution in 1830. Pathways, little leafy clearings, a bandstand, a theatre, two fountains, a symmetrical alignments, surprising perspectives, a few kiosks. These several elements give an incontrovertible charm to it. Here, a film essay and a mockumentary take you to an unusual visit!
Mara-Elsa Montoya - Memories of Glory
2011, 12', colour, English spoken, English and French subtitles.
Mara-Elsa Montoya is an interdisciplinary artist and researcher. In her work she uses archive material and a documentary approach to create reflective spaces in pursuit of social justice. Memories of Glory analyses the Royal Park, its architecture and political references. It reflects the fragmented history and identity of Belgium as well as Belgium's relation to the Congo. The first part sheds light on the park's history, followed by a critical engagement with Belgian colonization. The last part addresses the break from colonial rule and its lingering post-colonial impact including Rwanda's Genocide.
Sven Augustijnen - Le Guide du Parc
2001, 36', colour, French spoken, English subtitles.
Sven Augustijnen does films, publications and installations on political, historical and social themes. He constantly challenges the genre of the documentary, reflecting a wider interest in historiography and a predilection for the nature of storytelling. In Le Guide du Parc, we get to know the park's 'social life'. An educational film where you learn all about the historical facts of the Parc Royal as well as a 'sociological' document, but most of all a humorous film around an amazing character: le guide du parc.
Related events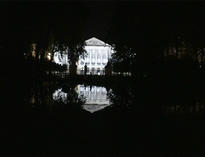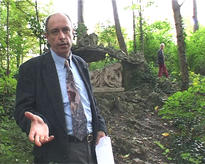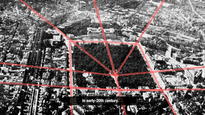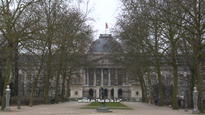 Wed 24.4.2019 - Fri 26.4.2019
12:30 - 13:30
Practical info

KANAL
Quai des Péniches
1000 Bruxelles — Belgique
info@kanal.brussels
+32(0)2 435 13 60

Artists
Works