ART BREAK CANTINE #3
SCREENING
For almost twenty years the Dutch artists Jan Dietvorst and Roy Villevoye have been exploring issues as diverse as anthropological representation, the conventions of documentary filmmaking and culture as a means of adaptation and re-enactment. Though their videos are frequently considered documentaries, they explicitly distance themselves from the purposeful aspect of the genre. Stories are narrated, but often without any clear progression or goal, except perhaps to shatter the illusion of New Guinea as an untouched, isolated world in itself. After all, this is all about real people, not artistic or ideological constructs.
Roy Villevoye – The Video Message
2009, 4'30", colour, Papuan spoken, English subtitles.
Omama talks about what happened to him after he collaborated on the development of the life-size, realistic statue that Roy Villevoye made of him: Madonna. The core of the story is that by participating in the project he sold his soul. Not in the figurative sense as we mean it, but literally. By selling this reproduction of his likeness he lost himself. Moreover, the further consequence was that his bond with the community and his family were broken. According to Omama his recent illness was also the result of this.
Jan Dietvorst – The Runaway
2015, 12', colour, Dutch spoken, English subtitles.
A Dutchman speaks with authority about the ideas and customs of 'others'.
It is the stereotype contrast between 'us' and 'them'. Gradually the relationship between these two becomes more ambiguous, the protagonists appear to be part of each others mythology.
Roy Villevoye – Voice-Over
2014, 21'18", colour, Asmat and Dutch spoken, English subtitles.
In the tropical rainforest Papuans create a large, traditional sculpture to commemorate a recently deceased family member, Omoma. The Latter's friend, the filmmaker, watches the ritual closely. At the same time, elsewhere, he becomes embroiled in a business conflict. A painful confrontation between two worlds with 'The sculpture' as the transgressive symbol of life on the one hand, and big money on the other.
Related events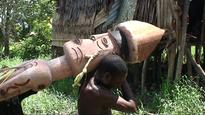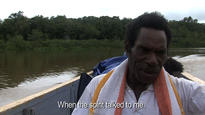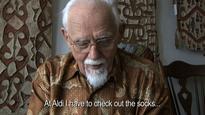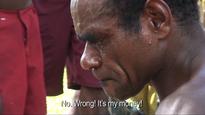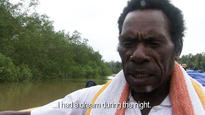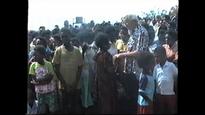 Wed 08.5.2019 - Fri 10.5.2019
12:30 - 13:30
Practical info

KANAL
Quai des Péniches
1000 Bruxelles — Belgique
info@kanal.brussels
+32(0)2 435 13 60

Artists
Works