ART BREAK CANTINE #1
SCREENING - DISTRIBUTION
A programme of awards winning films by three talented filmmakers that blurs perspectives and points of view. In these shorts, the notion of "here and there"and "public and private" or "narrative and documentary" constantly interchange.
Shelly Silver - 5 lessons and 9 questions about Chinatown
2009, 10', colour and b&w, English and Chinese spoken, English and Chinese running text.
Shelly Silver is a New York-based artist working with still and moving images. A building comes down, and before the next one is up you ask yourself 'what used to be there?' You live somewhere, walk down the same street 50, 100, 10,000 times, each time taking in fragments, but never fully registering a place. 5 lessons and 9 questions about Chinatown brings us to a district that since the 19th century gets shaped by waves of inhabitants and immigrants who have moved through and transformed these alleyways, tenements, stoops and shops.
Sandra Heremans - La Mazda jaune et Sa Sainteté
2018, 10'31", colour and b&w, French spoken, English subtitles.
Sandra Heremans is art historian and filmmaker. She received a MA in Art History in Social and Cultural Anthropology. In her Master theses, she focused on the power and representation of the symbol in the art theory of Aby Warburg. The Yellow Mazda and His Holiness (2018) is a conceptual experiment on what it means to start a film with a black image and it develops into a subtle personal essay about the filmmaker. The story of a missionary falling in love with a Rwandese girl, blends with what images and colonial history mean to their daughter.
An van. Dienderen – LILI
2015, 12', colour, English spoken.
An van. Dienderen is a filmmaker interested in cross cultural and interdisciplinary works relating fields such as film practice and anthropological research, curating and teaching with a focus on cultural identity, multicultural society, visual anthropology and migration. LILI tells the story of one of a China Girls who were women with Caucasian skin filmed alongside a colour-chart in order to adjust the colours of the film. Through archival material, found footage and documentary recordings, this film questions this tradition and contextualized it in our society.
Related events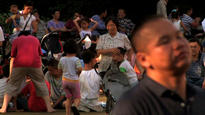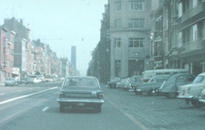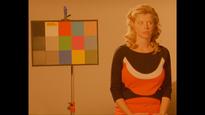 Wed 10.4.2019 - Fri 12.4.2019
12:30 - 13:30
Practical info

KANAL
Quai des Péniches
1000 Bruxelles — Belgique
info@kanal.brussels
+32(0)2 435 13 60

Artists
Works