MANIÈRES NOIRES / BLACK OUTS
EXHIBITION - DISTRIBUTION
With Manières Noires the museum BAM in Mons sets up a project concerning the theme of the colour black. The exhibition offers a panorama of diverging artistic productions in which the either conscious or accidental use of black is central. The visual arts and photography are represented by for instance Dubuffet, Sugimoto, Michaux, Braeckman, Broodthaers, Boltanski, Ruff en Rainer. Furthermore, attention goes to design, drawing of comic strips and fashion. Argos was invited to contribute to artists' film and video. Simultaneously with the exhibition, the programme is continuously being shown in the auditorium of the museum. Artistic director Paul Willemsen contributed to for the exhibition catalogue with the essay Le noir monochromatic en cinéma.

Black Outs
The transition from a black screen to an image is in cinematic experience synonymous with the beginning of a screening. But what if the projected film strip or video image remains mainly black? The viewer is iconoclastically thrown upon his own recourses and is confronted with the basic conditions of the medium. Paradoxically enough, it is the seemingly completely black screen or the fragmented and edited negative image that brings about visibility. Black Outs assembles seven artistic positions. They counter either the blindness that is inherently connected to traumatic historical events of which few images have been passed down, like the Armenian Genocide (Garabedian) or more currently, nightly deportations of asylum seekers on the Italian island Lamedusa (Geenen) or just the simplified and one-dimensional distorted images that reach us through the media on a daily basis (Diaz Morales, Aldo Tambellini). The refusal of the preformed relation between language and reality by the mass media opens with that on a critical counter space. Contrary to what is typical of television or film, the medium does not disappear in that which it shows us, but it shows itself to such an extent. The interval in question between the image and his eclipse assigns an important location to that which is unimaginable, but thinkable though. In that case, black functions as a space of imagination.
Hören Sie, die Stille. Mekhitar Garabedian, 2007, 2'54", b&w, English text.
Cellule 719. Annik Leroy, 2004, 14'27", b&w, French running text/titles.
Lucharemos hasta anular la ley. Sebastian Diaz Morales, 2004, 10', b&w, sound.
Straatman Lottery. Angel Vergara, 2000, 5'41", colour and b&w, English and French running text/titles.
Disorient. Laurent Van Lancker & Florence Aigner, 2010, 36', colour and b&w, 35 mm and 16mm and Super8mm and photos transferred to video, English and French spoken, English subtitles.
Black Trip 2. Aldo Tambellini, 1967, 3', b&w, 16mm transferred to video, b&w, silent.
nocturne (lampedusa - fort europa). Pieter Geenen, 2006, 28', b&w, silent.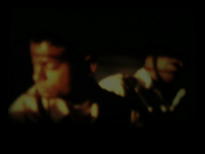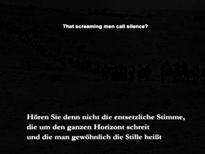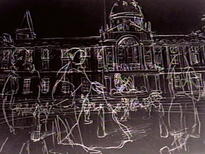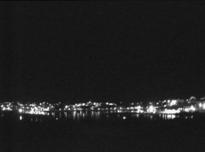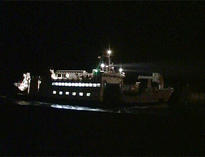 Sat 02.10.2010 - Sun 13.2.2011

Practical info

Location:
BAM - Beaux Art Mons
Mons, Belgium

Artists
Works