ARGOS @ 16TH LINE GALLERY
DISTRIBUTION - SCREENING
The 16th LINE PROJECT is a fundamentally new venue for art enthusiasts and collectors. It includes a commercial gallery of contemporary art, public art space with artist residence at summer, and also «haut-cuisine» restaurant and wine-bar.
Situated in the largest city in the South Federal Region of Russia, Rostov-on-Don, the 16th LINE PROJECT is the first and only center of contemporary art in the South of Russia where visitors can view and purchase the best works of art, consult with famous gallerists and curators, and become a part of the international art community.
The 16th LINE PROJECT was established in 2009 as a private initiative interested in developing contemporary culture in the region and expanding the art business in Russia.
Argos presents a series of screenings with works by, among others, Julia Meltzer & David Thorne, Krassimir Terziev, Stefaan Decostere and Nora Martirosyan.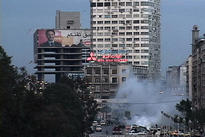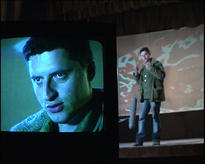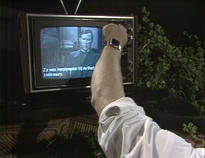 Mon 13.6.2011 - Thu 07.7.2011

Practical info

Location:
16th Line Gallery
Rostov-on-Don - Russia

Artists
Works