DANS LE VESTIBULE AVEC JEF CORNELIS
DISTRIBUTION - EXHIBITION
Jef Cornelis is a Belgian director of a vast number of films and programs for the Flemish Belgian Radio Television network (BRT—now the VRT). From 1964 to 1996, he directed more than 100 films on a broad array of topics related to the areas of contemporary culture and art, Flemish landscape and architecture, literature and music. These films and programs are compelling to us today for their experimentation with the televisual format, technique and style, their choice of subject matter and in the way debate and conflict played out. Indeed, many are outrightly prescient.

Cornelis was motivated by a relentless curiosity for the medium of television and its communicative properties and formats combined with a profoundly inquiring mind. Fascinated by different forms of knowledge and social constructs and how they intersect with contemporary culture and society, he explored the televisual format to stage, frame or give free rein to their encounter in a critical and often provocative manner. His desire to foster debate, to render here and now the crux of an exchange, and to bring image and place together lead him to realize live films and programs using satellite links in the 1980s, such as in the series Icebreakers (Ijsbreker, 1983-84) and in the marathon six hours film The Longest Day (De langste dag, 1986).

In the last decade, his work has been increasingly presented and discussed in the context of contemporary art (ironically there is very little place for it in television today) in art academies and museum symposia notably Inside the White Tube: A Retrospective View on the Television Work of Jef Cornelis (ARGOS, 2016), In Focus: Jef Cornelis at the Liverpool Biennial (2014), Barely There, Part 1 at the Museum of Contemporary Art Detroit (2011) and Are You Ready for TV? at MACBA Museu d'art contemporani (2011, Barcelona).
Dans le vestibule avec Jef Cornelis is an initiative curated by Michèle Thériault and organized by Galerie Leonard & Bina Ellen Gallery. In collaboration with ARGOS – Centre for Art and Media (Brussels).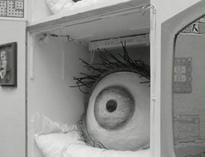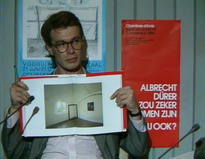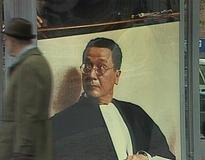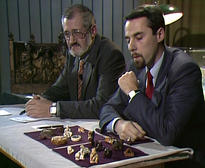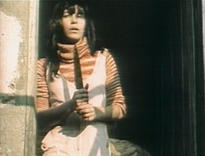 Thu 16.6.2016 - Fri 12.8.2016

Practical info

Practical info

Location:
Galerie Leonard & Bina Ellen
1400, boul. De Maisonneuve Ouest
H3G 1M8 Montreal
Canada
ellengallery.concordia.ca

Artists
Works