MARCEL BROODTHAERS °1924
On September 27th 1968, the Belgian poet, filmmaker and artist Marcel Broodthaers (1924 – 1976) opened his fictional Musée d'Art Moderne – Département des Aigles, Section XIXème Siècle ("Museum of Modern Art, Eagles Department, Section of the 19th Century") in his house in Brussels, Rue de la Pépinière. The museum then appeared in various guises and at a variety of venues till 1972, when Broodthaers permanently closed it after opening his Galerie du XXème Siècle (Gallery of the 20th Century) against the backdrop of documenta V (1 September – 8 October, 1972) in Kassel.
At the press conference where he announced the closure of the museum, Broodthaers declared: "A fiction allows to grasp the truth and at the same time to understand what is hidden behind the truth." Cornelis' film opens with Broodthaers sitting at the entrance of his exhibition ("Musée d'Art Moderne, Département des Aigles, Section des Figures: Der Adler vom Oligozän bis heute", 15 May – 9 July, 1972) in the Kunsthalle Düsseldorf. At the exhibition he presented more than 300 objects and images that relate to "The eagle from the Oligocene to the Present". Broodthaers made use of museographical aesthetics and methods in order underline how these can convert everyday objects in ones that have a mythical dimension. But in many of these ensembles he also incorporated a notice that states: "This is not a work of art."
Cornelis first introduces the artist's practice and preoccupations, then Broodthaers guides us through his exhibition, discussing with the reporter Georges Adé what turns an object into art — or why it does not turn into art.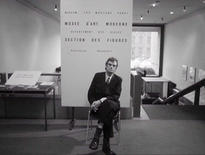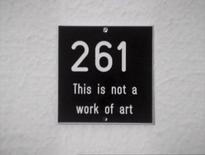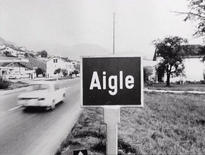 Format 16mm(16 mm.)
Color b&w
Year 1972
Duration 00:05:06
Languageinfo
Subtitles: English UK
Spoken: Dutch/ Flemish, French

Artists

EVENTS