JACQUES CHARLIER
The Belgian artist Jacques Charlier (°1939) worked for several years at the Provincial Technical Service (STP) in Liège. This experience influenced his artistic practice as he started to decontextualize STP photographs and documents – for example of images of the town, roads, drain pipes and water supply schemes - and presented them in different exhibition projects. Among them, the exhibitions Paysages professionels (Professional Landscapes) was first shown in the MTL Gallery in Brussels in 1970, then in the Neue Galerie in Aachen in 1971; and the exhibition Documents du STP (Documents of the STP) took place in the Royal Museum of Fine Arts in Antwerp in 1972.
Charlier's unconventional artworks criticise – both conceptually and aesthetically – Pop Art and Nouveau Réalisme. These movements called for a return to reality and found inspiration in consumerism, advertisements, comics, the life of television and cinema stars; by contrast, Charlier looked at his own reality and showed it as it is. This gesture radically undermined appropriation as an artistic practice and signature.
In Cornelis' film, we first notice the exit of an office building and then Charlier explaining why this situation is important for him and what his position as an artist is. Or, as he states: "I make myself a sort of intermediary between things that really happen and the world of art." All in all, his mediation shows people what they can understand; Charlier considers this as an important document because in our contemporary society, leaving a factory or an office is a common and normal action.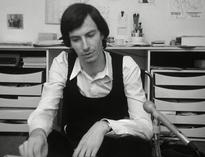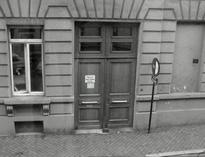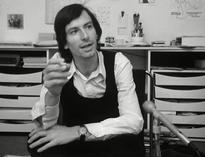 Format 16mm(16 mm.)
Color b&w
Year 1972
Duration 00:04:56
Languageinfo
Subtitles: English UK
Spoken: French

Artists

EVENTS