KARL HOLMQVIST – I'M WITH YOU IN ROCKLAND
EXHIBITION
The work of Karl Holmqvist (b.1964) revolves around inter-human communication, experiments with language in all its aspects, and texts that he presents in printed as well as sonic form. In his performances and videos both the spoken and written word feature centrally. In his works Holmqvist often refers to other artists and figures extracted from popular culture, in particular to the world of rock and pop, as well as religion and politics. His work thereby often smacks of social involvement. Holmqvist's interactive game of language and text attempts to measure the temperature of our everyday life. As a contemporary counterpart to Vito Acconci's historically important language based oeuvre that is being shown in parallel, Argos presents Holmvqist's 'I'm with you in Rockland', a video work that is exclusively composed of a black image with white subtitles, where the artist on the soundtrack navigates between extraneous quotes extracted from the media and pop culture.

I'm With You in Rockland
Video, 25', 2005.
The text-based 'I'm With You in Rockland' openly refers to Allen Ginsberg's well-known poem 'Howl' from 1955 (in which the third part has the same title) and adds elements from popular culture together in a way that closely relates to slam poetry. The work commences with a black screen and the heavy, somewhat excited breathing of a man. In the rest of the work the image is also missing; all that is visible is white text on a black screen. As the title suggests, Holmqvist found inspiration in many rock and pop favourites, examples of which are: 'Cigarettes & Alcohol' (Oasis, 1994), 'New York, New York' (Liza Minelli, 1977; Frank Sinatra, 1979) and 'Like A Prayer' (Madonna, 1989). Further to this Holmqvist refers to several figures from popular culture (celebrities such as: Bianca Jagger, Jerry Hall, Oprah Winfrey) and literature ('Around the World in 80 Days'; Jules Verne, 1873). Clichés and platitudes spewed-out by the daily media on fashion, economy, and 'heavy' subjects like gated communities, safety, or 'the war on terror', are reviewed. Holmqvist adds together all these elements; he strings one to another by association – villainously, around the central question: 'How do you say?' – and recites/sings them, randomly.
The combination of Holmqvist's somewhat sour yet inward recitation combined with the blinking texts on a black screen, lend 'I'm With You in Rockland' a charming character. Holmqvist kneads his references together into an idiosyncratic ideology, an often politically loaded statement about the contemporary position of the culture of mass consumption. 'I'm With You in Rockland' stimulates, asking the viewer to take an active position; depending on the frame of reference of the recipient the words come across as alternately serious, funny, and moving.



Related events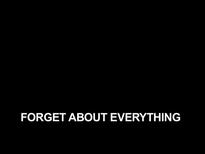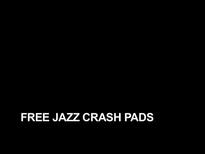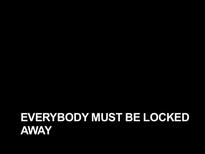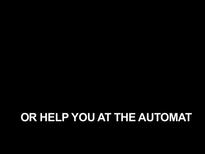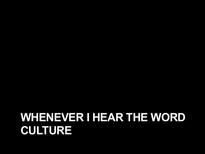 Tue 27.1.2009 - Sat 11.4.2009

Practical info

Exhibition brochures are available for download:
English version
Dutch version
French version

Location:
Argos
Werfstraat 13 Rue du Chantier,
1000 Brussels

Opening hours:
Tuesday to Saturday, 12:00 to 19:00

Entrance Fee:
3 euro

Artists