WALKING THE HINTERLAND
EXHIBITION
Walking the Hinterland
considers the ways in which contemporary art responds to geographical non-spaces, those 'suspended spaces' within or bordering on delimited urban zones, through the work of eight artists for whom walking is also a creative act. Over the course of the late 20th century, 'hinterland' (originating from the Middle High German 'hinter', meaning 'beyond') has gradually taken on a modified interpretation, no longer used in the strict geographical sense of land directly adjacent to and inland from a coast, or a region remote from urban areas. The word now embodies the idea of a place, an era or an aspect of life considered as lacking in spiritual, aesthetic or other humanising qualities; a vacuum; a cultural wasteland. Wastelands, 'zone blanches' as described by Philippe Vasset in
Un Livre blanc
, (Editions Fayard, 2007) are areas that have been left white or uncoloured on maps. They are free zones, no man's land – both politically and socially – streets of "sub-primed" houses, or quite simply suburbs of warehouses or mega shopping complexes surrounded by far larger asphalted spaces given over to parking. In the vein of contemporary literary flaneurs like Iain Sinclair or W.G. Sebald, the works presented are the audiovisual results of artists striding the underbelly of urban spaces around the world. Mapping, photographing, sketching, recording sound and images, performing, retracing their steps again and again in order to permeate themselves in these environments which, even if they often exude an air of desolation or hostility, are the essence of urban regeneration.In addition to the works presented in the exhibition, two Brussels-based artists
Els Opsomer
on October 30th and
Mira Sanders
on November 7th who are affiliated with the Argos Archive will lead walking tours through different parts of Brussels.
Curated by Brent Klinkum (Transat video)

Works in the exhibition:
Des canaux dans les plaines (work in progress)
Antoine Boutet, 2010, video, 23', colour, Chinese spoken and English subtitles.
Anarchitekton – Bucarest
Jordi Colomer, 2003, video, colour, 2'43", silent.
PASS-ING]
Peter Downsbrough, 2002, video, 12'35", b&w, sound.
Monuments
Redmond Entwistle, 2010, 16 mm transferred to video, 30', colour, English spoken.
The House
Jan Kopp, 2009-2010, video, colour and b&w, 4', sound.
Dear Adviser
Vincent Meessen, 2009, video, 8', colour, English spoken, French subtitles.
Vidéocartographies: Aïda, Palestine
Till Roeskens, 2008, video, 46', b&w, Arab spoken, English subtitles.
Persepolis
Mona Vatamanu and Florin Tudor, 1999 – 2006, photographic series, colour, 45 x 30 cm.
Related events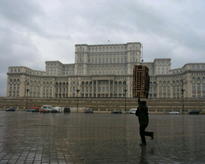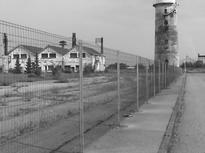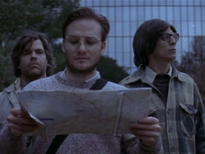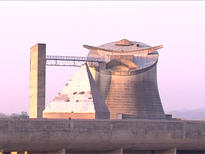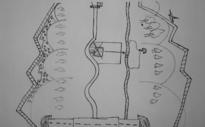 Wed 03.11.2010 - Sat 11.12.2010
12:00 - 19:00
Practical info

Location:
Argos
Werfstraat 13 rue du Chantier
1000 Brussels
info@argosarts.org
+32 2 229 00 03

Opening hours:
Wednesday to Saturday, 12:00 to 19:00

Entrance Fee:
3 / 2 euros

Artists
Works