EVA MEYER
A German writer and essayist, she studied philosophy, art history, archaeology and literature in Freiburg and Berlin. Since the 1980s, she has published books and reference works with keen philosophical content and considerable linguistic richness, including Zählen und Erzählen. Für eine Semiotik des Weiblichen (1984), Die Autobiografie der Schrift (1986) and Glückliche Hochzeiten (1999).

For her essay-related video work, Meyer invariably works together with her partner and artist Eran Schaerf. Schaerf studied architecture from 1978 till 1987, specialising in urbanism, video and photography, at the Hochschüle der Kunste in Berlin. In the second half of the 1980s, he showed in solo and group exhibitions in different parts of Germany and surrounding countries, including 'Documenta IX' in 1992. Schaerf's sculptures and installations rely on a strong connection with space and time, with references to minimalism in terms of form, and sometimes making creative use of sound and recording possibilities.

Meyer & Schaerf's work investigates what one could generalise as the meaning or meaninglessness of concepts. They are interested in processes, more specifically in the way that a few completely divergent, non-related stimuli can contribute to the meaning of an event. Their own position is not neutral: Meyer & Schaerf's works simultaneously attempt to undermine sign systems - the clichéd connections between words, things and images - in order to propose a new relationship. Searching for a precarious balance between fragmentation and montage, their videos are seldom designed in a linear way. They attempt to puncture the apparently impenetrable layer of discourse, in order to reveal its underlying shape. Their solidarity with their subjects - usually politically-charged themes, such as various forms of cultural adaptation - consequently leads to a certain bias. Eva Meyer & Eran Schaerf's documentary fiction is never pure or distanced, but alternately funny, poetic or surprising.

argos editions published Meyer & Schaerf's videos: Wie gewohnt. Ein Versatzstuck / Comme d'habitude. Une pièce à engager (1997), Documentary Credits (1998) and Europa von Weitem/ Europe from Afar (1999). argos editions also published Eran Schaerf's book Listener's Voice.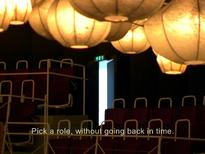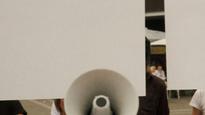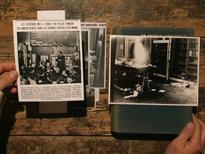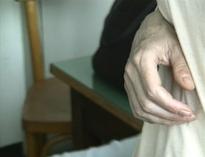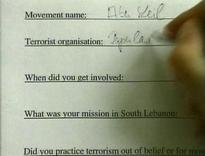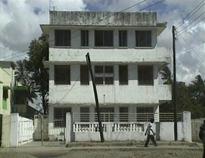 ° 1950 Freiburg (Germany). Lives and works in Berlin.
EVENTS

At view in the media library

WORKS