SHE MIGHT BELONG TO YOU
Using films of different genres and from different times that play in or against backdrops of Münster, a female memory activist puts together an ambivalent cinematic memory of the city. Marked by three women from three films – Inge Deitert in Alle Jahre wieder (1967, directed by Ulrich Schamoni), Käthe Brahms in Desperate Journey (1942, directed by Raoul Walsh), and Luise Gumprich in Zwischen Hoffen und Bangen (2003, directed by Markus Schröder and based on private footage from 1937-1939) – she activates a memory that is neither psychological nor collective. It unreels a film that precariously connects inside and outside, before and after, one's own and that of others. This kind of belonging is the constructive element of a continuing story that recharges the present.
Presented at Mauritzhof Hotel during the Sculpture projects Münster 07, an exhibition that presented the works of 36 artists from all over the world and curated by Brigitte Franzen, Kasper König and Carina Plath.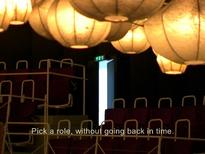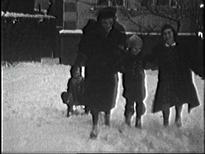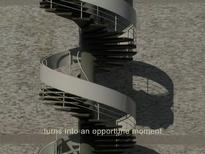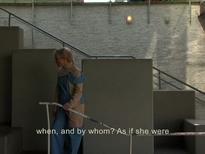 Format miniDV(miniDV)
Color system PAL
Color col. and b&w
Year 2007
Duration 00:37:18
Languageinfo
Subtitles: English UK
Spoken: German

Artists