VASE DE NOCES
A solitary man living in an abandoned farmhouse. His territory are the four elements: earth, water, air and fire.
He tenderly loves a sow. Three little piglets are born out of their union. He unsuccessfully attempts to wean them, but they continue to run back to their mother. Knitted goods, feeding bottles, family meals? Death is wandering about. The man hangs the piglets, the sow commits suicide. Distraught, the man buries his lover and turns to his own excretements.
Back in 1974, Zéno made this "psychotic ascension" or "experience of disintegration" in order to "reach the limits of one's ego followed by dislocation and oblivion". His "complete search into the abyss of mind and emotions" echos modernist cinema, surrealism and groundbreaking works of makers in the line of Pasolini, Fellini or Herzog and lead to a storm of protest and reactions in shock at the time it was released.
This work has been digitised in the frame of DCA Project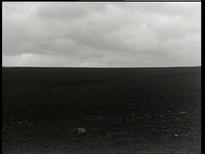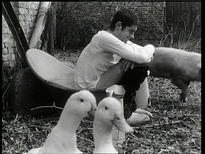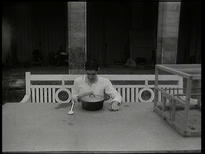 Format 16mm(16 mm.)
Color system PAL
Color b&w
Year 1974
Duration 01:19:00
Artists

EVENTS