LA COMMUNE (DE PARIS 1871)
In his 'La Commune (Paris, 1871)' the English film and television director Peter Watkins (GB, 1935) tried to recreate the atmosphere in the 11th District of Paris during the Paris Commune, a key event in the history of Paris and France, and that of the European working class. The film was shot in 13 days in an abandoned factory on the outskirts of Paris. The cast is mainly non-professional, including immigrants from North Africa. Set up as a documentary made by ''la télévision communal'', the film also reflects on contemporary media strategies. The film characters present themselves to the camera. Through their stories and re-enactments of key events of the revolutionary days, the viewer is offered an insight on what happened during the Paris Commune from the perspective of Parisians. This long-cut version runs for 5 hours and 45 minutes.

Cast

Eliane Annie Adalto (Laundress), Pierre Barbieux (Child in Cour Popincourt), Bernard Bombeau (Baker), Maylis Bouffartigue (Marie-Louise Théron), Geneviève Capy (Doctor's wife), Anne Carlier (Laundress), Véronique Couzon (Marie-Louise Beauger), Piotr Daskiewicz (Polish Officer), Nicole Defer (Owner of dressmaking workshop & laundry), Patrick Dell'Isola (Emile Léonard Morterol), Caroline Esnard-Benoit (Baker's wife), Roland Fontaine (Child in Cour Popincourt), Przermyslaw Galkiewicz (Polish Officer), Jean-Michel Gallois (Concièrge), Joachim Gatti (Joachim Rivière), Jean Giacinti (Adolphe Thiers), Virginie Guibbaud (Léontine Rombert), Armelle Hounkanin (Françoise Boidard), Catherine Humbert (Marguerite Lachaise, cantinière of 66th Battalion, National Guard), Steve Kreisler (Wickham Hoffmann (US Attaché)), Lucette Labreuil (Owner of Café Watrin), Michel Labreuil (Proprietor of Café Watrin), Rémy Le Champion (Policeman), Jean Legal (Doctor), Elisabeth Lemaitre (Pawnbroker), Gaston Lepage (Child in Cour Popincourt), Manon Lepage (Child in Cour Popincourt), Micheline Letourneur (Laundress), Béatrice Mandelbrot (Laundress), Elsy Mandelbrot (Convent school pupil), Leila Mandelbrot (Child in Cour Popincourt), Tilly Mandelbrot (Child in Cour Popincourt), Samy Nogaro (Émile Théron), Laurent Parisi (Policeman), Aurélia Petit (Blanche Capellier), Flora Pierre (Laundress (as M B 'Flora' Pierre)), Marek Przbyla (Polish Officer), Prune Sauvageot (Child in Cour Popincourt), Pascal Schiltz (Sailor), Dirk Sikorski (Anatole Cordier, 66ème), Zinedine Vergnaud (Child in Cour Popincourt), Gérard Watkins (Gérard Bourlet), Philippe Welsh (Le père).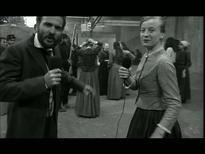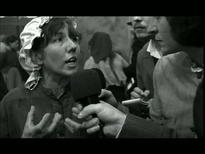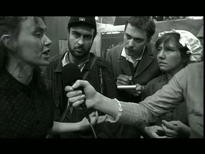 Format miniDV(miniDV)
Color system PAL
Color col. and b&w
Year 1999
Duration 05:45:00
Languageinfo
Running text/titles: French
Spoken: French

Artists

EVENTS