HOME
On the walls of the local Belgian Club in Delhi, Ontario (Canada) hangs a banal painting portraying Saint Catherine's Square, a square in the heart of the Belgian capital Brussels. Depicting this specific place the painting evokes the memory connected to it for the many Belgian immigrants in this particular Canadian region, which helps defining and enhancing the community's identity.
In home the camera starts from the level of the video pixel, an extreme close-up of the painting, and slowly travels backwards revealing the texture of paint and finally the architecture of the space, the interior in which this exterior was placed. The gaze of the viewer constantly shifts, from the abstract to the picturesque and to the real. Gradually the whole context is being revealed and metaphorically illustrates the concept of communities (essentially imaginary, artificial and idealised), the construction of national identity and the potential loss of it after migration. Both realities, Brussels and Canada, are connected by the sound, which mutates from the busy square in Brussels to the quiet spaces of the Belgian Club of the Belgian diaspora.
home travels from the detailed and vivid memory of a place and time once called home, to the vague and blurred remains of this memory, which got exchanged for a new reality, a new home.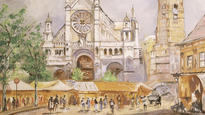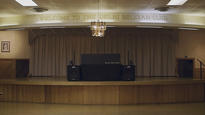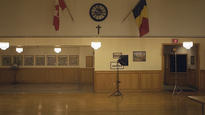 Format DIGITAL FILE(DIGITAL FILE)
Color system PAL
Color col.
Year 2016
Duration 00:11:20
Artists

EVENTS