BUFFER ZONES – REFLECTIONS ON TRANSITIONAL AREAS
SCREENING
Since the Schengen Agreements were signed in 1985, the European Union ensures the free movement of people, goods, services and capital within its borderless zone - or so-called Schengenland. One effect is increased surveillance on the southern and eastern borders to prevent immigrants from entering European territories. In this respect, the Mediterranean sea has become a crucial geopolitical area which draws media attention, political debate and counterculture criticism. Often seen as an impregnable fortress, the European Union has created a fracture between North and South, 'inside' and 'outside', 'here' and 'there'. In
Buffer Zones
, artists' reflections follow this borderline and reflect on the paradox of Europe's attitude towards immigration: Cyprus, Lampedusa and Ceuta are European territories, but their geographic positions turn them into (un)official buffer zones as they serve the purpose of keeping two (or more other) areas distant and distinct from one another.
Program:
nostalgia
Pieter Geenen, 2009, 13'26", colour, sound.
Europlex
Ursula Biemann, 2003, 20', colour and b&w, Arabic and English spoken, English subtitles and running text.
Capsular
Herman Asselberghs, 2006, 24', colour, English spoken.
Sudeuropa
Raphaël Cuomo & Maria Iorio, 2007, 40', colour, Italian spoken, Arabic and English subtitles.
Related events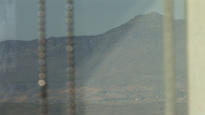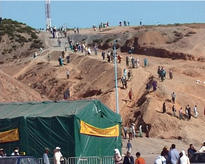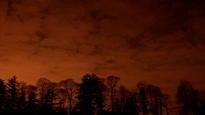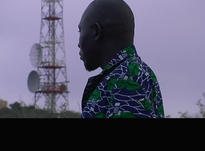 Wed 17.11.2010
12:00 - 19:00
Practical info

Location:
Argos
Werfstraat 13 rue du Chantier
1000 Brussels
info@argosarts.org
+32 2 229 00 03

Opening hours:
Wednesday 17.11.2010, 12:00 - 19:00

Entrance Fee:
3 / 2 euros

Artists
Works