W1 : UNCONVENTIONAL GAZE
BLACK BOX - SCREENING
Opening Night 02.03.2013 // 18:00-21:00

The position of the artist in relation to the depicted subject is the strategic approach of Unconventional gazes. In these works, we're faced to observations of the public space, but these recordings are shuffled with the cinematic codes or edited to build new narrations.
In nocturne #2 (2012), Pieter Geenen recorded with a mobile phone camera the central lanes and squares of Tehran at their most quiet moment of the day. In recent history, the area has been the backdrop of various protests and violent repressions captured by citizens using their cellphones and dispersed on the internet. From the idea of 'absence', the over-mediated images are disposed from their sensational content, their manipulative representation, and their historical referent events.
In Monu-Mental (2011), Krassimir Terziev introduces audio samples coming from libraries dedicated to narrative cinema production into recorded video fragments of the park in front of the Monument of the Soviet army, in Sofia, a place to spare time in chatting, drinking, smoking, practicing urban sports or just hanging around.
On the contrary, in LEWITT HESSE RICHARD SILVER (2010), a not-quite fixed camera tracks the ephemeral order composed on a warm afternoon by a fence, some trees, a set of shadows, and the passage of pedestrians and traffic: conceived as an hommage to Sol Lewitt, the work can be see as a 6-minute film-vérité. (AC)

Program:

Pieter Geenen - nocturne #2
2012, 12', colour, silent.
Krassimir Terziev – Monu-Mental
2011, 14'22", colour, sound.
Shelly Silver & Frances Richard - LEWITT HESSE RICHARD SILVER
2010, 6'07", colour, English intertitles, sound.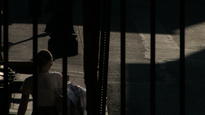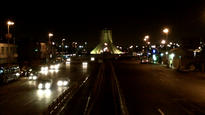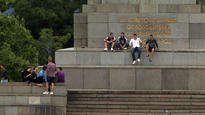 Sun 03.3.2013 - Sun 10.3.2013
11:00 - 18:00
Practical info

Location:
Argos
Werfstraat 13 rue du Chantier
1000 Brussels
info@argosarts.org
+32 2 229 00 03

Opening hours:
Wednesday to Sunday, 11:00 to 18:00

Entrance Fee:
5 / 3 euros

Artists
Works