JOËLLE DE LA CASINIÈRE & MICHEL BONNEMAISON - SUITE / ROSE DE LIMA
BLACK BOX - SCREENING
Suite (1976, b/w, 22'25")
Rose de Lima (1976, col., Spanish spoken, English subtitled, 40')

Two out of ten films by Joëlle de La Casinière that were realized in collaboration with Michel Bonnemaison during their stay on the American continent between 1972 and 1979. Rose de Lima is a portrait of Villa El Salvador - a 'barriada', self-governed by 300 000 sand squatters, at the gates of Lima. A new city, which emerged out of nothing, in a twinkling of an eye, on a piece of desert. The soundtrack is a musical radio language poem. Suite shows the street mechanics at Lima. They stand next to a pit dug by the side of the street, calling to drivers and waving about exhaust pipes. The poor, raw and granular image of the film presents these people as spectres, haunting the streets, standing by their tombs. Music by Jacques Lederlin.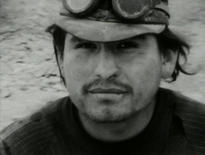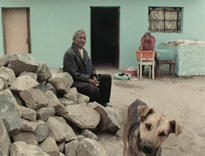 Tue 06.6.2006 - Sat 24.6.2006

Practical info

Location:
argos

Opening hours:
Tuesday to Saturday, 14:00 to 19:00
Thursday 14:00 to 22:00

Entrance fee:
included in the general argos exhibition entrance fee

Artists
Works