EDURNE RUBIO - OJO GUAREÑA
BLACK BOX - SCREENING
In the film OJO GUAREÑA we join a group of speleologists that enter the gigantic cave of the same name in Burgos, Spain. We barely notice the prehistoric traces and the contours of the spaces, but we can hear all the better: drops of water that, for ages, have been recreating the shape of the cave and continue to do so to date, as well as echoes of human footsteps. Edurne Rubio punctuates this soundscape with memories of the speleologists and revolutionary songs that denounce Franco's dictatorship. A journey through space and time.
Edurne Rubio - OJO GUAREÑA
2018, 56', colour, Spanish spoken, English subtitles.
Screened every hour.
Related events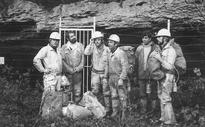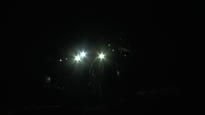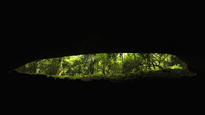 Thu 14.2.2019 - Sun 24.2.2019
11:00 - 18:00
Practical info

Argos
Werfstraat 13 rue du Chantier
1000 Brussels
info@argosarts.org
+32 2 229 00 03

Opening hours

from Thursday to Sunday, from 11am to 6pm

NOCTURNE: Open late night until 9pm every first Wednesday of the month.

We are always open on public holidays (except Winter holidays).

Entrance Tickets:

6 € Individual visitor

4 € Students, seniors (+60), unemployed

1,25€ Ticket Article 27

2 € Paspartoe aan kansentarief


0 € -18, teacher, ICOM card, press, IKT members, SUBBACULTCHA members and every 1st Wednesday of the month

We are partners with Paspartoe (www.paspartoebrussel.be), dynamoPROJECT & dynamoOPWEG

NB: The entrance ticket is a personal pass that gives you unlimited access to the exhibition.

Artists
Works