VINCENT DUNOYER & JAN VROMMAN - POETAS SIN ALFABETO
EXHIBITION
Opening 26.01.2019 – 18:00 – 21:00
Choreographer-dancer Vincent Dunoyer (Neuilly-sur-Seine, 1962) has collaborated with, among others, Anne Teresa De Keersmaeker, Steve Paxton and the Wooster Group. In his own performances he works (inter)actively with the video medium, and engages plastic artists, musicians and more. His trajectory is measured, calculated, controlled – even minimal, if you will.
Film and television director, video artist, script writer and theatre director Jan Vromman (Wingene, 1958) has always forged a path of his own. His work is socially inspired and infused with human warmth. With a keen sense of humour, he combines documentary forms and analysis with the anecdotal and the seemingly ordinary. Vromman attacks the neoliberal model with his low-budget style, which does not shy away from the popular. You might call him a maximalist.
Poetas sin alfabeto ('Poets without an alphabet') is the remarkable result of a collaboration between two very different artists. For this project they zoomed in on the concept of 'Spain' – a culture with its own traditions and mythology, a metaphor for histories coloured by domination and repression. This gives rise to an exhibition about power and impotence, force and fragility, logos and pathos.
While Dunoyer and Vromman may seem to be like yin and yang, they share a similar kind of rebelliousness. Their respective works refuse to impress. They inherently formulate criticisms on current dogmas in the arts. The ironic and bittersweet Poetas sin alfabeto consciously takes risks and questions itself. "We all think that we are capable, that we are specialised in something. We think that we only understand our 'language'. In fact, we are 'poets without an alphabet' after all. In the end, we are just drifting about helplessly."
Project partners Poetas sin alfabeto: Brussels Arts Platform, VUB, RITCS, Performatik 2019, Dag van de Dans, Erfgoeddag.
The exhibition Poetas sin alfabeto is part of Jan Vromman's doctoral research at the VUB and the RITCS. Vromman will defend his PhD in the Arts in the spring of 2019.
Related events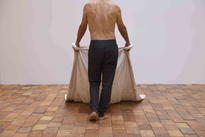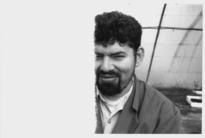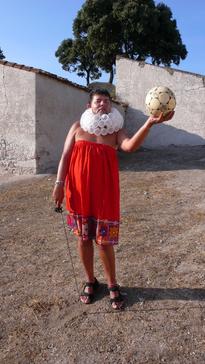 Sun 27.1.2019 - Sun 28.4.2019
11:00 - 18:00
Practical info

Argos
Werfstraat 13 rue du Chantier
1000 Brussels
info@argosarts.org
+32 2 229 00 03

Opening hours:
Wednesday to Sunday, 11:00 to 18:00

NEW: Open late night until 21:00 every first Wednesday of the month - Free entrance all day!

Entrance Tickets:
6 € Individual visitor

4 € Students, seniors (+60), unemployed

1,25€ Ticket Article 27

0 € -18, teacher, ICOM card members, press, IKT members, SUBBACULTCHA members

NB: The entrance ticket is a personal pass that gives you unlimited access to the exhibition.

Artists