VINCENT DUNOYER
Vincent Dunoyer began his professional career in 1989 as a dancer for Wim Vandekeybus, then joined Anne Teresa de Keersmaeker's company Rosas from 1990 to 1996.
In 1997/98, he performed and toured internationally '3 solos for Vincent', choreographed for him by The Wooster Group, Steve Paxton and De Keersmaeker.
Since 1998, he has worked as a free-lance dancer (for Rosas, Raimund Hoghe...) and as a choreographer, creating 'Vanity' (1999), for which he received the Mouson Award from the Mousonturm Arts Center in Frankfurt, 'The Princess Project' (2001), 'Solos for Others' (2003), 'Cadavre Exquis' (2005), created with 33 young dancers from the school PARTS, 'Sister' (2007), a duo with Anne-Teresa de Keersmaeker and 'Encore' (2009), a reconstruction of his repertoire as a dancer.
In 2010, his interest in visual arts took form in 'Performance of a Portrait', a collaboration with painter Lucas Devriendt which served as a canvas for 'Pairforming', exhibiting dances, videos and drawings during the 2011 edition of the Performatik festival in Brussels' Kaaitheater.
In 2012, 'Loan', a two-month performance, was created especially for visual artist Berlinde de Bruyckere's exhibition 'The Wound' and was on show during summer in the gallery Arter, Istanbul.
In 2013, he was chosen as an adviser/curator for the exhibition on sculpture and performance ('Upside down', October-November in Museum Strombeek), for which he has also created a video.
Currently, Dunoyer is working on a performance with the photographer Dirk Braeckman. He is part of Mette Edvarsten's project of "a library of living books"called 'Time has fallen asleep in the afternoon sunshine", which was presented in different cities. Furthermore he is collaborating with the writer and theater director Rudi Meulemans on a trilogy inspired by Dante's 'Divina Comedia'.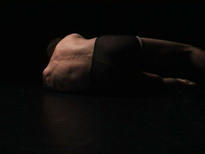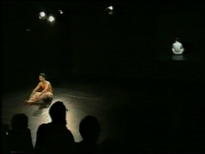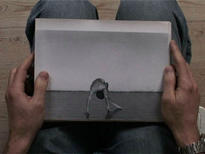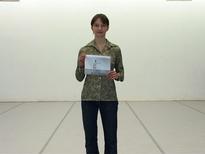 ° 1962 Neilly-sur-Seine (France).
Links

EVENTS

At view in the media library

WORKS