FAMILY ALBUM
BLACK BOX - SCREENING
Family Album is a thematic screening where the works unveil the personal stories of each artist. The videos focus on memories, experiences and remembrances that touch directly the life of the artists: each of them provides a personal re-interpretation of their period of mourning or a nostalgic recollection of a period of their life. Viva is moreover a mortuary cinematic card made by Vanderborght for a friend who jumped from his balcony in the village where he was born while Pour la mère et la fille by Olivier Dekegel is an impressionist elegy about spring, water, light and motherly love, shot from the shoulder on Super 8: the film constitutes a homage to the candour, the cordiality and poetical nature of amateur films, home movies and domestic holiday shoots, which have developed over a couple of decades into conventionalised visual representations of the world. In Hier woont mijn huis, Anne-Mie Van Kerckhoven deals with the incapacity to undergo changes over which she has no control. In making this video, she exorcised nostalgia and grief by sharing it. On the contrary, Boris Van der Avoort takes film archives and edits it in a playful and nostalgic 'montage': these images belong to the family and take us back to childhood and play, journeys, relationships, dancing. Inneke Van Waeyenberghe also brings us to her family past: her grandmother reads out the letters written by her husband, the artist's grandfather, and the Van Waeyenberghe associates it with nature images. Finally, with Eploding Mirrors,Hänzel & Gretzel pays homage to one, Gerard Malanga, of the more influential figure of the last american avant-garde.
Schedule
The program is screened in loop.
Karen Vanderborght - Viva
1994-1996, 10', colour and b&w, Spanish spoken.
Olivier Dekegel - Pour la mère et la fille
2004, 12'39", colour, silent.
Anne-Mie Van Kerckhoven - Hier woont mijn huis
1986, 23', colour and b&w, sound.
Boris Van der Avoort - J'espère que vous allez bien
1998, 14', colour, French spoken, English subtitles.
Inneke Van Waeyenberghe - Lettres de Papi
1998, 16', b&w, French spoken.
Hänzel & Gretzel - Exploding mirrors
1999, 33'20", colour, silent.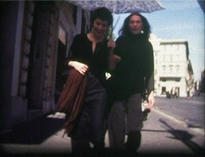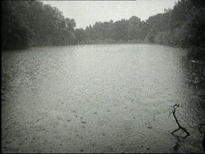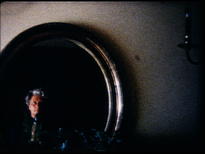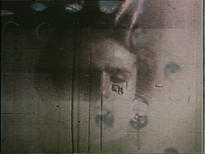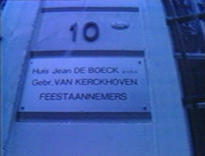 Wed 18.6.2014 - Sun 22.6.2014
11:00 - 18:00
Practical info

Location:
Argos
Werfstraat 13 rue du Chantier
1000 Brussels
info@argosarts.org
+32 2 229 00 03

Opening hours:
Wednesday to Sunday, 11:00 to 18:00
The program is screened in loop

Entrance Fee:
5 / 3 euros

Artists
Works