YASMINA BENARI - AU BALCON DE TITI
SCREENING - BLACK BOX
After 11 years in jail and a life spent hoping to see a free and fairly ruled Egypt, Titi alias Albert Arrié witnesses 2011 riots from his own balcony. He is 81. The film follows Titi over the course of two years, as hope turns to dust and present meets the past. At Titi's Balcony is a voyage, oscillating between inner and outer worlds. As you open the blinds, you will experience the space between Titi's colorful past, fleeting images of the present, and the onrushing kaleidoscope we call the future.
Yasmina Benari - Au Balcon de Titi
2016, 79', colour, Arabic and French spoken, English subtitles.
Screened at 12:00, 14:00 and 16:00.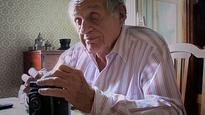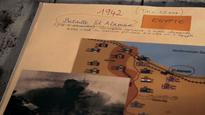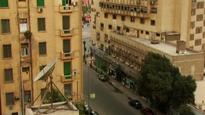 Thu 11.4.2019 - Sun 21.4.2019
11:00 - 18:00
Practical info

Argos
Werfstraat 13 rue du Chantier
1000 Brussels
info@argosarts.org
+32 2 229 00 03

Opening hours

from Thursday to Sunday, from 11am to 6pm

NOCTURNE: Open late night until 9pm every first Wednesday of the month.

We are always open on public holidays (except Winter holidays).

Entrance Tickets:

6 € Individual visitor

4 € Students, seniors (+60), unemployed

1,25€ Ticket Article 27

2 € Paspartoe aan kansentarief


0 € -18, teacher, ICOM card, press, IKT members, SUBBACULTCHA members and every 1st Wednesday of the month

We are partners with Paspartoe (www.paspartoebrussel.be), dynamoPROJECT & dynamoOPWEG

NB: The entrance ticket is a personal pass that gives you unlimited access to the exhibition.

Artists
Works