MEKHITAR GARABEDIAN
Mekhitar Garabedian was born in 1977 in Aleppo, Syria. His grandparents had fled the Armenian genocide in 1915, and his parents found themselves compelled to continue the journey, moving from Lebanon to Belgium with a young Mekhitar. The artist's experience of migration and diasporic identity has been a powerful influence on his works, which deal with memory and identity in a range of ways.
Many of his works use the family photograph, an intimate record of life and a memory in physical form. The photographs are often blurred or damaged, or confused. They speak of individual and collective experiences and memories, and the dangers of forgetting. Beirut 1963 (2003) shows a family photograph transforming from a perfect image to a wrinkled and discoloured wreck, and then turning back into a pristine image, against a soundtrack of 'Happy Birthday' sung in five languages, while his M Verdoncklaan (2003) records the experience of looking over a collection of photographs. In both works, Garabedian questions the accuracy of the photograph and its endurance, drawing attention to the fact that any history built around photographs is necessarily selective, as not all moments are photographed and not all photographs survive. The surface of the photograph can in itself tell a story, as does an arrangement or collection in an album, but they do not reveal the hidden stories and emotions behind the carefully arranged smiling faces.
Many of Garabedian's works also invoke language in some way – the inadequacy of language to express emotions, experiences, tragedies and traumas, and the difficulties faced in the translation of personal identity and narrative between two languages. His 2009 installation at the library at Genk (Belgium) quotes a line from Jorge Luis Borges' short story The Library of Babel: "You, who read me, are you sure of understanding my language?" The multiplicity of languages quoted and referenced in Garabadian's work also speaks to identity torn between a place of origin and a place of residence, whether he is quoting Baudelaire's L'étranger (2005-2006) or Mozart's The Magic Flute. Garabedian blends together the language, and the linguistic and literary culture of homelands and new lands, as when 'Happy Birthday' is sung in Armenian, Arabic, French, Dutch and English in Beirut 1963. Language is inextricably bound up with identity and origin, and the artist explores the translation of the self in his MG (2006), in which he performs his Armenian name and its Dutch translation.
The trauma of the Armenian genocide at the beginning of the twentieth century has persisted through generations, and its echoes and reverberations are still felt acutely by Makhitar Garabedian. His work affirms an Armenian identity whilst highlighting the voicelessness of the Armenian community, and the silence of history when referring to this tragedy. Hören Sie, die Stille (2007) depicts this as a silent image played from a damaged tape – the only evidence of its existence is the jarring disturbance, all the more audible in the silence. Addressing the Armenian genocide and its enduring impact on the fractured, scattered Armenian community, Mekhitar Garabedian also speaks to the personal, individual experience of being an immigrant and trying to reconcile the gaps in identity. The artist views the inevitable disjunction between the two self-identities as a dilemma which the migrant must carry with him into every new territory.
Exploring the themes of memory, history, identity and language, the works of Mekhitar Garabedian are involving and thought-provoking. Garabedian studied at Sint-Lukas Brussels, University College of Art and Design, between 1995 and 1998, and went on to study visual art and photography in the Faculty of Fine Arts (KASK) at University College Ghent until 2003. He has since exhibited his installations and video art across Europe and beyond, from Israel to the USA, and obtained residences at, for example: the Slade School of Fine Art in London (UK) between 2009 and 2010, and at Szene in Salzburg (Austria) 2007-2008. He has also published a number of written works, including a book, Happy when it rains, published in 2006.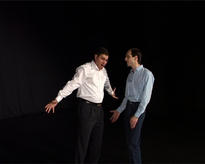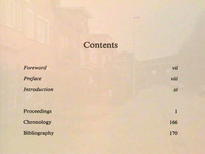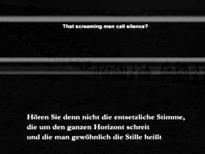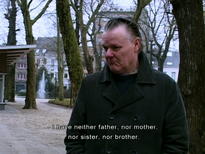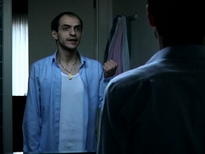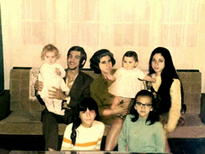 ° 1977 Aleppo (Syria). Lives and works in Ghent (Belgium).
Links

EVENTS

At view in the media library

WORKS