NO STRINGS ATTACHED – EXPLORING THE RELATION BETWEEN ETHNOGRAPHY AND CONTEMPORARY ARTS
SYMPOSIUM
28.10.2015 – 29.10.2015 – 10:00-17:30 BEURSSCHOUWBURG

€20/day - €35/2 days - lunch included - Register via tickets@beursschouwburg.be 

A selection of partners from Brussels and Ghent join hands for a two-day symposium about the relation between anthropology and contemporary (audio)visual art and the many forms in which art can present itself today.
We zoom in on our hyper-diverse society in which different generations, age groups, communities and people with different habits live together. In what way does art connect these generations and communities—on a journey through time and across borders?
We introduce a series of artist talks by international makers and offer time to view their work. How does one capture people, communities and evolving landscapes on camera with respect and integrity? What does it mean to 'do' anthropology in a time of superdiversity? With among others Wapke Feenstra (NL), Alexis Destoop (BE), Pieter Geenen (BE), Meggy Rustamova (BE), Leora Farber (ZA), Angela Anderson (US), Britt Hatzius (UK) and Genevieve Yue (US). Full program below.
Symposium organised by SoundImage Culture (SIC), KASK-School of Arts Ghent, Beursschouwburg, UGent, Platform 0090, LUCA School of Arts - campus Sint-Lukas Brussels, Argos - Centre for Art and Media and deBuren.

Picture Alexis Destoop, Kairos, 2009-2012. Courtesy of the Artist.

PROGRAM:
Wednesday 28/10
9u30-10u – Registration & Coffee
10u-10u15 – Introduction colloquium and Day 1
(A) 10u15-11u45 – Opening lecture Genevieve Yue (+ screening)
Documentary's Outsides: Scenes of Encounter in Contemporary Ethnographic Film
Moderation: An van. Dienderen
11u45-12u – Q&A
12u-13u30 – Lunch
(B) 13u30-15u15 – Performativity (panel discussion + screenings)
Alexis Destoop, Britt Hatzius, Angela Olga Anderson
Moderation: Ive Stevenheydens
15u15-15u30 – Coffee
(C) 15u30-17u15 – Identity (panel discussion + screenings)
Mekhitar Garabedian, Meggy Rustamova, Pieter Geenen
Moderation: Pieter Van Bogaert
18u-21u - Nocturne at Argos:
Pieter Geenen: This land is my land. This land is your land.
+ Opening Koen Theys & Gülsün Karamustafa: Mystic Transport
Thursday 29/10
9u30-10u – Registration & Coffee
10u-10u15 – Introduction colloquium and Day 2
(D) 10u15-11u45 – Opening lecture Leora Farber (+screening)
Beyond the ethnographic turn: (re)-conceptualisations of, and approaches to, selfhood and otherness in the Dis-Location/Re-Location project
Moderation: Kris Rutten
11u45-12u– Q&A
12u-13u30 – Lunch
(E) 13u30-15u15 – Storytelling (panel discussion + screening)
Anja Dornieden & Juan David Gonzales Monroy, Eleonore de Montesquiou, Wapke Feenstra
Moderation: Els Opsomer
15u15-15u30 – Coffee
(F) 15u30-17u15 – Sound Image Culture as Practice (panel discussion + screening)
Presentation of projects and output of the artistic workspace SIC: Laurent Van Lancker, Miguel Peros dos Santos, An van. Dienderen and Susanne Weck
17u15-17u45: Closing remarks (Kris Rutten)
17u45-19u: Closing reception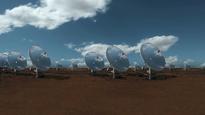 Wed 28.10.2015 - Thu 29.10.2015
10:00 - 17:30
Practical info

28.10.2015 – 29.10.2015 – 10:00-17:30

BEURSCHOUWBURG

€20/day - €35/2 days - lunch included - Register via tickets@beursschouwburg.be

Artists