DAG VAN DE DANS 2017: THE DANCING CAMERA – WORKS FROM THE ARGOS COLLECTION
SCREENING
Before the opening of the last chapter of the exhibitions' series Step Up! Belgian Dance and Performance on Camera 1970-2000, we are happy to announce that we take part to the Dag van de Dans 2017. Day of Dance is a celebration of dance all over Flanders and Brussels. In this frame Argos presents the screening program The dancing camera. When dance and camera movements merge into an uncut film or an edited video, the result challenges existing notions of choreography, spectatorship, the dancing body and film/video as a context for dance. This screening program establishes a dialectic between the two disciplines and opens dialogues where the dancers explore the boundaries of the 'stage' and the human bodies.
With works by Manon de Boer, Vincent Dunoyer, Hänzel & Gretzel, Trine Lise Nedreaas, Eric Pauwels, Elaine Summers, Anne-Mie Van Kerckhoven
Program:
Elaine Summers - Two Girls Downtown Iowa (1973, 11'16", b&w, silent)
In 'Two Girls Downtown Iowa' two women rush toward each other on a crowded pavement at the slowest of slow-motion speeds. Summer creates a remarkable conflation of kinetic effect and almost painterly moment-by-moment composition. Interested in the processes that constitute modern dance´s vocabulary as a socially engaged artistic form of expression, Summers gives vision to the question of "What happens in that charged moment when a dancer activates a space?"
Anne-Mie Van Kerckhoven - Victoria (1989, 9', colour, sound)
As stated by Anne-Mie Van Kerckhoven: "Filming a dancing subject heightens its visual accessibility. Opposite to the enforced static position of the seated spectator, the point from which the dancer is viewed becomes personal. It becomes possible to observe details accurately." Commissioned by the VTI, this video is a re-interpretation of the choreography 'Victoria' by Marc Vanrunxt recorded on the roof and in a space of De Singel in Antwerp.
Eric Pauwels - Trois danses hongroises de Brahms (1990, 9'17", colour, sound)
Eric Pauwels only needs one shot, one take – but one where nothing is left to chance to build a choreography with the dancers Michèle Anne De Mey and Olga de Soto. Every movement of both camera and dancers is minutely prepared. Like every great director, Pauwels is aware of the importance of finding the right distance from the subject being filmed. In 'Trois danses…' he tries to suppress this distance by becoming a dance partner.
Hänzel & Gretzel - Since Yesterday (1992, 4'00", colour, sound)
A velvet puppet theatre curtain opens on an Armageddon music video for David Tibet's Current 93 music project. A melancholic song, a joyful dance of skeletons, and a twisted video cartoon: "It's so clear that all we have now are our thoughts of yesterday."
Trine Lise Nedreaas - It takes two to tango (2002, 3'40", colour, sound)
Contrary to the title, Bill is dancing the tango on his own, leaving room in his arms for an imaginary partner. He seems comfortable alone, yet his open arms are an invitation to join him. The film can be seen as a metaphor for a lifetime. The journey we take through life we ultimately take on our own. The film is looped and projected large onto the wall becoming an extension of the room in which it is shown. The dancer is life size when at the closest to the spectators.
Vincent Dunoyer - Solos for Others (2003, 15'43", colour, sound)
Vincent Dunoyer organized a session in a photo studio, where he sought to reconjure from his dancing memory various poses from different works, and capture them on the photosensitive emulsion. He then selected ninety-nine poses, which together make up the aleatoric score of the spectacle. After the creation of the performance, a video was produced in order to present the score as if it were a flipbook—or rather, one of the possible scores for Solos for Others.
Manon de Boer - Dissonant (2010, 10'27", colour, sound)
In "Dissonant", Manon de Boer films dancer Cynthia Loemij while the latter dances for about 10 minutes to Eugène Ysaÿe's 3 sonates for violin solo – a piece that holds vivid memories for her. A physical time limit, namely the 3-minute duration of one 16-mm film roll, interrupts the camera's continued movement. While the dance continues, and the sound of it is audible, the screen is black during the one minute that is needed to change the film roll.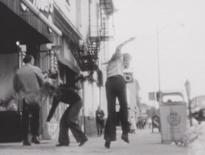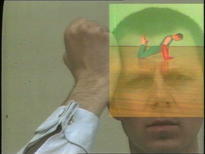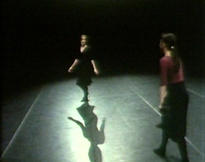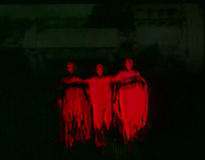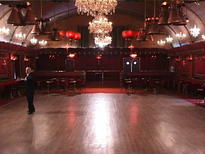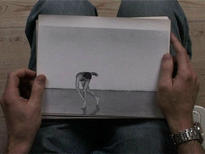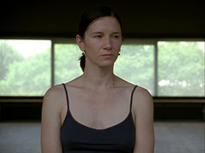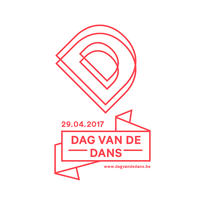 Sat 29.4.2017
18:00 - 20:00
Practical info

Argos
Werfstraat 13 rue du Chantier
1000 Brussels
info@argosarts.org
+32 2 229 00 03

Opening hours:
Saturday 29.04.2017 // 18:00 - 20:00

Entrance Tickets: gratis


Artists
Works