THE MANY THINGS SHOW
This video is based on two sources: a late 60s theoretical text, written by conceptual artist Joseph Kosuth — and a seemingly endless stream of found internet images, invariably picturing one or more persons in the proximity of some loved object: holding it; standing close to it; locking at it. The frozen images, pictures Theys has been collecting during the past three years, are alternating quite rapidly, one image merging into the other. Theys used a similar – though in nature quite different – technique in Media studies after Heinrich Hoffmann, where movement is created through morphing — having the effect of a creepy 'choreographed', almost dancing Hitler. Here, we are dealing with a multitude of pictures, and a multitude of persons; and the depicted seem to identify with – or to be identifiable by – their accompanying objects. At the same time the sequence, hundreds of persons and objects passing before the spectator's eye, turns this 'identification' into an ironic one: above all, the shallowness of some imagined identity link between person and thing is being exposed.

Art After Philosophy, Kosuth's text, on the contrary – a historically seminal discourse on (conceptual) art – is read by a voice that seems to both confirm the pictures' superficiality and to contradict the text. The latter searches to delineate a theory for a contemporary (read: late 60s) conceptual art, freed from aesthetics, decoration, and even its very materiality. But the voice-off reading the text rather sides with the depictured: we hear a woman's voice that seems to come straight out of a publicity slogan, including tonal stresses and shallow 'positive' up-beat. They's work thus creates a tension between the text's 'message' and its 'bearer'. The message, the text's 'content', compromises a quarrel (an agon) with those, in his view dominant, theories and practices which fashion a conceptual link between philosophy – and more precisely aesthetics – and art: "It is necessary to separate aesthetics from art because aesthetics deals with opinions on perception of the world in general." At the same time, it's a score-settling with both formalist art and formalist art critics (Greenberg, Fried), as well as a sketch for a new, conceptual theory of art, respectively a manifesto for the emerging conceptual art movement.

But with its seemingly endless stream of images, The Many Things Show goes against the grain of Kosuth's text: Theys searches for the incongruent, the grotesque and the humorous. Hence the chaotic confrontation of text, text's reading and image flow creates some sort of conceptual and perceptual short circuit, causing both irritation and laughter. In doing so – using a publicity voice and fast-merging, quasi hedonistic imaginary – The Many Things Show frustrates its origin: the master's (and the master-) voice, as well as the master's intentions. Art After Philosophy is a text by Kosuth, but it also serves as a genuine manual for Kosuth's artworks, which – according to Theys – sometimes tend to illustrate, rather than to put in practice – or perform – his beliefs.

The Many Things Show was in the first place created to analyse how ready-mades (playing an important part in Kosuth's discourse) function in this age of internet: both persons and the things they are photographed with are ready-mades, in the sense that Theys found them, collected them and 'set them in motion', linking them to Art After Philosophy. The video is not about what the images show, but about how they become ready-mades — and thus art. Paradoxically, by creating dissent but at the same time showing – rather than commenting or illustrating – how a work of art can transcend its materiality, and how it can generate its own questions (and how it can question itself as artwork) The Many Things Show underscores one of Kosuth's basic assumptions. Namely, that art is not about aesthetics, pleasing forms or good taste, but about itself; about creating its own concepts. In doing so, still according to Kosuth, art (read: modern, post-formalist — conceptual art) might partly replace philosophy's time-honoured job: the burden, as well as the pleasure, of thinking.

Theys' self-chosen weapons in this artistic-discursive disputation: irony, humour and imaginative overkill, do not only show us how artistic practices have evolved since the late 60s. The work is also evidence for the degree to which the force, and eventually the truth, of a statement or an artwork always need to be tested with the use of contemporary tools.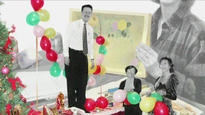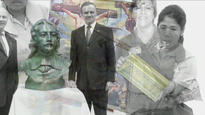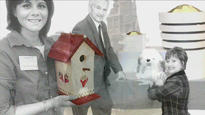 Format HDV(High Definition Video)
Color system PAL
Color col. and b&w
Year 2007
Duration 00:55:03
Languageinfo
Subtitles: French
Spoken: English US

Artists

EVENTS