KUNST ALS KRITIEK. WANNEER IS KUNST WEL KRITIEK? 3. WANNEER EEN CARTOON AAN POLITIEK DOET
This film is part of a series of short thematic sketches focusing on the question Wanneer is Kunst Wel Kritiek? (When is Art Criticism?). In this third episode, the answer – which also serves as title – is "when a cartoon moves into politics". As a caricature as such has a critical function, the act of drawing can always be made to fit some political stance. The more topical and therefore efficient it is, the less it can be part of great art, Jef Cornelis claims. Is a caricature artist a journalist or an artist? In this film, Gal (the pseudonym of the Belgian cartoonist Gerard Alsteens, °1940) discusses his work and the ways in which he creates his drawings and comments, his involvement in subjects and the effects he would like to achieve.
Part of the BRT (Belgian radio and television broadcast network) television series 'Openbaar Kunstbezit' ('Public Art Heritage').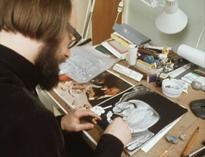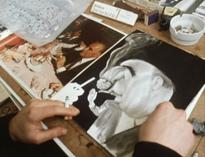 Format 16mm(16 mm.)
Color col.
Year 1973
Duration 00:05:00
Languageinfo
Subtitles: English UK
Spoken: Dutch/ Flemish

Artists

EVENTS