SCULPTURE HOUSE
In the second half of the 1960s, the Belgian architect Jacques Gillet started the construction of the 'Sculpture House Project' (1967-1968), a private dwelling in the surroundings of Liège, Belgium. A synthesis of structure and form, the architect worked together with the sculptor Félix Roulin and the engineer René Greisch. The abstract of the book 'Sculpture House in Belgium by Jacques Gillet' (2006, red. S. Van de Voorde, open access) explains that "This 'living-sculpture' was undertaken by the team as a reaction against the general pressure of that time towards standardisation of forms in architecture, in which an artistic poverty and deficiency needed to be counterbalanced through collaboration with sculptors and painters".
Through minimal camera movements and a slow pace, Aglaia Konrad's film resonates the fragile contemplative atmosphere of this 1960s architectural experiment. Her 'Sculpture House' emphasizes the particular character of the spaces and the formal references to the shape of the Möbius band.
In her series of 16mm films 'Concrete and Samples', the artist explores sculptural architecture through the possibilities of the cinematic medium. By carefully editing/ balancing slow travelings and fixed camera positions, 'Sculpture House' transcends the register of cinematographic registration and becomes a both soothing and exciting architectural experience in itself.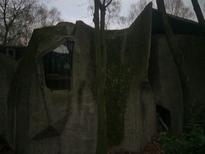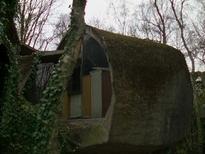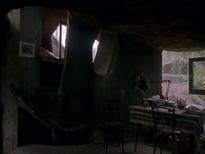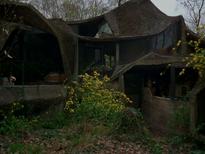 Format DIGITAL FILE(DIGITAL FILE)
Color system PAL
Color col.
Year 2007
Duration 00:15:30
Artists