FILMS BY MIGUEL PERES DOS SANTOS
SCREENING - BLACK BOX
Miguel Peres Dos Santos (1976) is an artist who works in a variety of media. By emphasising aesthetics, he reflects on the closely related subjects of archive and memory. This often results in an examination of both the human need for 'conclusive' stories and the question whether anecdotes 'fictionalise' history. Does an image die? And if an image dies, what will happen to memory? Those are questions raised by There are no images (2015). The film is a proposal on a reflection upon a possible link between image and memory; between image and moment; and between image and death. A father, a son and a dead child engage in a dialogue constructed departing from a moment. In Voices, Miguel Peres do Santos constructs a comparison between the collective consciousness and a censored archive. Just like in our own lives, we "choose" to keep what we do not want to remember as far from our consciousness as we unconsciously can; the same method we apply on public archival material that we would rather not be confronted with as a societal whole. At the television archive of Beeld and Geluid, Miguel Peres dos Santos and Sharelly Emanuelson found a significant amount of footage relating to migration from the public television memory of the Netherlands. In it, the essence of the Dutch relation to the alleged "other" can be viewed. In Voices Peres dos Santos uses this material to try to find out if the perceived voiceless were really silent, and if those who do not have a voice today are only mute to the ones who refuse to listen.
There are no images. 2015, video, 13'51", colour, Portuguese spoken, English subtitles.
Voices. 2015, video, 18'24", colour and b&w, Dutch spoken, English subtitles.
The Mourning of the Sea. 2016, video, 7'15", colour, Creole spoken, English subtitles.
The program is daily screened in loop from 11am to 6pm.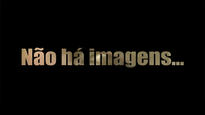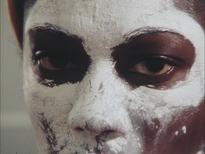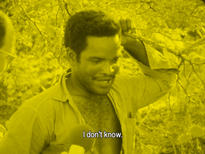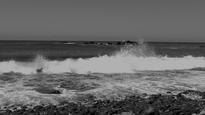 Wed 02.11.2016 - Sun 06.11.2016
11:00 - 18:00
Practical info

Argos
Werfstraat 13 rue du Chantier
1000 Brussels
info@argosarts.org
+32 2 229 00 03

Opening hours:
Wednesday to Sunday, 11:00 to 18:00

NEW: Open late night until 21:00 every last Wednesday of the month.

Entrance Tickets:
6 € Individual visitor

4 € Students, seniors (+60), unemployed

1,25€ Ticket Article 27

0 € -18, teacher, ICOM card members, press, IKT members, SUBBACULTCHA members

NB: The entrance ticket is a personal pass that gives you unlimited access to the exhibition.

Artists
Works