AMVK
SCREENING - BLACK BOX
An atmospheric typecast of the life in and around the artist initiative 'Club Moral', an association that focused on extreme forms of art for about seven years. The movie is based on portraits of people in and around the club.
Anne-Mie Van Kerckhoven - Place is where the mind is
1982, 16'18", colour, silent.
Confrontation of the devilish mechanisms of film-making with the 19 Satanic Rituals to evoke the devil's help. The structure of the movie was built on 19 stills of Alfred Hitchcock's film 'The 39 Steps' (1935). The movie was mostly accompanied by a live music mix of Arnold Schoenberg's 'Erklärte Nacht' and Danny Devos chanting the Enochian version of the ritual texts to be performed during the original rituals, found in the notorious book 'The Satanic Bible' of Anton Szandor Lavey. The story tells about three friends, a fight and a murder.
Anne-Mie Van Kerckhoven - 19 keys vs 39 steps
1983, 23', colour, silent.
A film about love, identity and re-incarnation, all trapped in the cycle of evolution. 'The Lips of Osiris Ani' was originally made to accompany a live performance by Club Moral in which Danny Devos shouts, his head under water, the sound amplified by a hydrophone. This while Anne-Mie Van Kerckhoven recites the text: "The Lips of Osiris Ani, a fragment of the Egyptian Book of the Death in which the gods are asked to re-open the mouth of the beloved one."
Anne-Mie Van Kerckhoven - The Lips of Osiris Ani
1984, 17'50", colour, silent.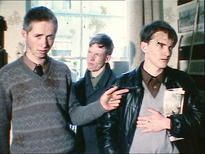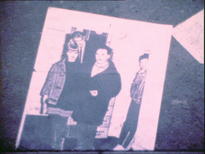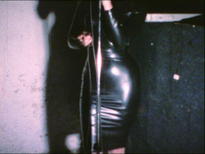 Wed 25.2.2015 - Sun 01.3.2015
11:00 - 18:00
Practical info

Location:
Argos
Werfstraat 13 rue du Chantier
1000 Brussels
info@argosarts.org
+32 2 229 00 03

Opening hours:
Wednesday to Sunday, 11:00 to 18:00

Entrance Fee:
5 / 3 euros

Artists
Works