PSYCHOGEOGRAPHIES [ARTBRUSSELS 24TH CONTEMPORARY ART FAIR]
SCREENING
On the invitation of IBK (Visual Arts Initiative) argos composed a videoprogram for artbrussels, which has developed a reputation as one of the most significant contemporary art fairs. Attracting participants from 20 countries, it is a a place where foreign galleries and artists find a platform to present themselves to Belgian collectors, and where young Belgian talent can introduce itself to the international market.
The term psychogeography refers to the architectural or geographical surroundings and the way they relate to perception and mental experience. Psychogeographical analysis is situated on the divide between art, architecture, geography and psychology and it isn't merely the cornerstone of post-modern geography, but also one of the main sources of inspiration to reflect on urbanism and territoriality. A psychogeographical analysis starts from the exposure of relations, relating a genuine, material environment to an imaginary or possible environment. This program compiles work by six Flemish artists using such methods. Erki De Vries transforms a naked gallery space by means of modular interventions. Herman Asselberghs connects the sober interior of a library lobby to the medial space that surrounds us and Hans Op de Beeck does the same with 19th-century garden landscapes and ruins from World War I. In Africa Vincent Meessen explores the indefinable territory between archaeological remains and a potential urban space. Peter Downsbrough's images of the urbane and industrial region in the North of France reflect on the past, the present and if possible the future through very differing opinions. Ria Pacquée evokes the psyschogeography of globalism and a labyrinth world.
Erki de Vries
Performing Space
2004, b/w, 3'09"
A first draught of this video was designed specifically for a performance festival at the Jan Colle Gallery in Ghent. The video was projected onto a full surface, acting as an imaginary reflection or extension of the environment, as if its structure was constantly manipulated. Walls slide by; they shift along and tilt over, as if the architectural elements are subject to some peculiar mechanical locomotion. Erki De Vries explores the degree of performance of the environment; he choreographs the totality of his construction by means of virtual extensions and animated variations. It's as if the actual space is decelerated in a confrontation of fiction and reality, of past and future. The spectator is incited to resituate himself, to withdraw from the conditioned situation and new physical relations and seek out experiences. What if space itself is an extension of our mental constructs? What if, at each step, each twist and change in perspective, we redesign the space all over again? Where does the actual architecture end, when do we start to become one with our surroundings ourselves? For the autonomous video the images were re-edited and completed with a sound composition, in collaboration with Kris Delacourt (Building transmissions).
Herman Asselberghs
Proof of Life
2005, col., English spoken, 30'
The interior of an empty, open space: the borderline between in and out is thin. Human presence can only be found on the sound tape: a male voice recalls horrendous TV-images, a popular disaster movie, a long-term imprisonment. The title alludes to the diplomatic negotiating jargon for the video recording of a live hostage. After A.M../P.M. Asselberghs continues his search of an unique audiovisual approach, playing on the spectacle of mainstream media, commenting on it, countering it. Associative and suggestive (instead of formatted and explicit), the radical rift between sound and image reveals a film which needs to be listened to. A sound tape for watching. Or is this still-life even a self-portrait of the spectator?
Hans op de Beeck
Loss
2004, b/w, 11'
The work of Hans op de Beeck always breathes an atmosphere of profound emptiness. Characters, without words and totally alienated, stride through desolate landscapes and situations, out of which all hope seems to have leaked away. This is a world, seemingly lavished in the acid of everyday life, drenched in the liquid of loss. Often nothing but vague traces of faded remains remind us of human presence. In Loss a fictitious window looks out onto dark, estranged images of late-nineteenth century garden landscapes and architectural shapes, slowly shifting into the blackened ruins of an environment, scorched by World War I. The inconsolable atmosphere which speaks from the digital animation images is further reinforced by a layered soundscape of voices, surround sounds and melancholy tones, scraps from another era, from a different place.
Peter Downsbrough
GROUP - ED] AND, HERE, AS...
2004, b/w, 36'21"
A video triptych fully recorded in Nothern France in the area around Lille and Tourcoing. In Downsbroughs' video work movement and language are explored in relation to time and space, in this process a prominent place is held by the modernist network in urbane architecture. In long, steady shots and travellings space is reduced and abstracted into minimalist constructions, simultaneously they assume identfiabililty. Space defines itself as a sequence of various contexts, not as a reality which might be considered from a single point-of-view. GROUP -ED] is partly based on ideas around urban space, architecture, transport and the distribution of goods, which Downsbrough points out as a necessary element in the human environment. How can material goods be distributed without disrupting the planet we are living on? To mankind the city has become a more natural environment than the forest. Agrarian nature has been swamped by urban culture. Its naturalness cannot merely be refuted or contradicted, because centring around power and wealth is inherent to human nature.
Vincent Meessen
N12°13.062'/ W 001°32.619' Extended
2005, col., 8'25"
The title of this video is a reference, through GPS coordinates, to a specific location in Africa, which is abstract at the same time. Two men wander through a deserted site in the middle of the desert, at first sight it's an archaeological ruin. As the images reveal more of the environment, it becomes clear that the construction was built by the twosome, hewn from the surrounding stone. It's like a denial of any conventional view of a city. To Meessen this residual space reflects an inverted image of a planned, urban surrounding. Adding minimal fictitious elements what seems like an ordinary registration of an uncommon practice of city planning in Africa expands into a multidimensional structure, which should be read on a metaphorical level.
Ria Pacquée
Inch'Allah
2005, col., English spoken, 18'40"
An associative mosaic of tiny instances in image and sounds, zapping from east to west, from Belgium to Tunisia, from France to Israel, Morocco or Yemen, a reflection of everyday reality, believing, calm and solitude. In a logical way the video shows the next step in the evolution from Ria Pacquée's older work, in which she headed out into the streets with a camera, arranging her images around formal elements. This resulted in visual and auditive puzzles with passing images of lines and colours, shadow and light, wind and sand, amalgams of random fragments, combining into a meaningful whole. Reality as an objective totality, after all, is an illusion: our perception of reality is narrowed down by the viewpoint we pick out, the place we live in, the expressions we see and hear, the life we live. All we see is fragments and pieces of the overall whole, which we refer to as meaning. In the work of Ria Pacquée the relative and the existential converge. Similarly to The Book of Questions by the French author and philosopher Edmond Jabés, which this video quotes from, she embraces the idea that life is not necessarily about knowing and understanding, but that it all starts with breathing, in and out, and the way we reach out to one another. The rest is an appearance of the moment.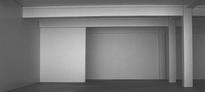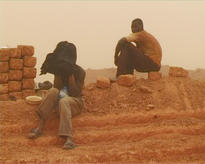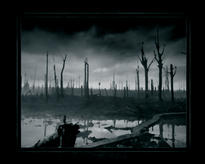 Fri 21.4.2006 - Sat 22.4.2006

Practical info

Location:
artbrussels
24th Contemporary Art Fair
Brussels Expo

Artists
Works