ARGOS AT THE INTERNATIONALE KURZFILMTAGE OBERHAUSEN
SCREENING
In its 52nd year, Oberhausen (4-9 May 2006) will focus specifically on works straddling the borderline between art and film. Twelve of the world's top distributors of video art and experimental filmworks, including argos, were given carte blanche to compose and present programs of recent work.
argos will also be present at the symposium 'For Sale - Moving images for sale' on 8 May, where Anita Beckers (Anita Beckers Gallery), Stuart Comer (Tate Modern), Christopher Eamon (curator for the Kramlich Collection), Björn Melhus (artist and professor at the Art Academy Kassel), Ian White (freelance curator and art critic) and Lori Zippay (Electronic Arts Intermix) will talk about new distribution channels for film and video art.
Herman Asselberghs
Proof of Life
2005, video, col., English spoken, 30'
The interior of an empty, open space: the borderline between in and out is thin. Human presence can only be found on the sound tape: a male voice recalls horrendous TV-images, a popular disaster movie, a long-term imprisonment. The title alludes to the diplomatic negotiating jargon for the video recording of a live hostage. After A.M../P.M. Asselberghs continues his search of an unique audiovisual approach, playing on the spectacle of mainstream media, commenting on it, countering it. Associative and suggestive (instead of formatted and explicit), the radical rift between sound and image reveals a film which needs to be listened to. A sound tape for watching. Or is this still-life even a self-portrait of the spectator?
Koen Theys
The Vanitasrecord
2005, video, col., Dutch spoken, English subtitles, 33'35"
Vanitas is Latin for vanity. A Vanitas painting is a form of a still life consisting of a collection of objects that symbolise the brevity of human life and the transience of earthly pleasures and achievements. Vanitas paintings were most popular in the Netherlands of the sixteenth and seventeenth century. Most recurrent objects in the gouaches and oil paintings from painters by the likes of Frans Hals, Willem van Aelst or Harmen Steenwijck are skulls, candles, hour-glasses and clocks, overturned vessels, books and (fading) flowers. Those objects act as a reminder of the inevitability of death, and the pointlessness of earthly ambitions and achievements. For the exhibition LocusLoppen, the artist Koen Theys built a gigantic installation. 'The Vanitas Record' was a three dimensional still life that measured 15 x 20 meters. In the setting of amongst others skulls, books, alarm clocks and candles, Theys placed 20.000 living snails. In the first part of the same titled video 'The Vanitas Record' – not a documentation of the installation, but a work on itself with different added contextual layers – the camera travels initially along the installation, showing in detail the books, crawling snails, buzzing (alarm) clocks and extinguishing candles. Slowly, Theys adds a second layer of (self) relativity and (self) irony, inserting pieces from radio and television interviews he had on the occasion of building this 'record'. In the second part, the 'Vanitas Record' turns almost into grand guignol, as Theys blows up the already large press and public attention at the opening of his installation to the proportions of a mass event where visitors and press are leading to roaring applause and a bombing of flash sounds.
Ria Pacquée
Inch' Allah
2005, video, col., English spoken, 18'40"
An associative mosaic of tiny instances in image and sounds, zapping from east to west, from Belgium to Tunisia, from France to Israel, Morocco or Yemen, a reflection of everyday reality, believing, calm and solitude. In a logical way the video shows the next step in the evolution from Ria Pacquée's older work, in which she headed out into the streets with a camera, arranging her images around formal elements. This resulted in visual and auditive puzzles with passing images of lines and colours, shadow and light, wind and sand, amalgams of random fragments, combining into a meaningful whole. Reality as an objective totality, after all, is an illusion: our perception of reality is narrowed down by the viewpoint we pick out, the place we live in, the expressions we see and hear, the life we live. All we see is fragments and pieces of the overall whole, which we refer to as meaning. In the work of Ria Pacquée the relative and the existential converge. Similarly to The Book of Questions by the French author and philosopher Edmond Jabés, which this video quotes from, she embraces the idea that life is not necessarily about knowing and understanding, but that it all starts with breathing, in and out, and the way we reach out to one another. The rest is an appearance of the moment.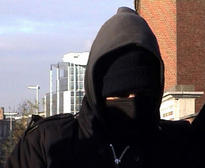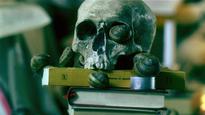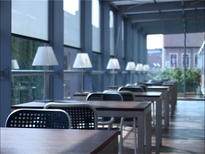 Thu 04.5.2006

Practical info

Location:
Internationale Kurzfilmtage Oberhausen

Artists
Works