SELECTED WORKS BY LUKAS MARXT
BLACK BOX - SCREENING
The Austrian artist Lukas Marxt (1983) studied at the University of Art and Design Linz from 2004 to 2009, and completed the Post-graduate program at the Academy of Media Arts Cologne in 2012. In his work, he is always searching for relics of human impact upon nature. In the early stages of his projects, he tries to find places that are hard for mankind to settle, and then observe them from a perspective of "deep time". In works such Reign of Silence (2013) and Circular Inscription (2016), the artist records a human intervention in nature and his practice makes clear his conceptual reference to the Land Art. Lukas Marxt employs as aesthetic material and artistic medium an untouched, barren landscape that's strangely surreal, where humans aren´t really expected. In this reduced setting he plays with the fascinating aspect of an autonomous nature, made visible by his aesthetic action; with the constantly changing relationship between humankind and environment; with processes of temporality and perception. Captive Horizon (2015) operates on a delicate line between reality and illusion. The camera slowly rises in the air and undertakes a disorienting journey, then there is the terrain which appears as an alien land saturated with unknown circles, lines, veins or geometric rock-like formations. With the steady shot of a Gotham-like cityscape, Black Rain White Scars (2014) shows Hong Kong, and the moment is when electricity, wind, atmospheric pressure, and plasma are playing against each other. These different forces form a very particular constellation that starts interfering with our ability to hear and understand any further signals. This new language of the city, transforms the concrete reality of social civilisation into an abstraction. Finally, his recent Cape Ground (2016) tells us about the Anthropocene and the Bosporus, a connecting piece of inner Eurasian border.
Reign of Silence. 2013, video, 7', colour, sound.
Black Rain White Scars. 2014, video, 8', colour, sound.
Captive Horizon. 2015, video, 14'38", colour, sound.
Circular Inscription. 2016, video, 6'50", colour, sound.
Cape Ground. 2016, video, 26'27", colour, sound.
The program is daily screened in loop from 11am to 6pm.
Related events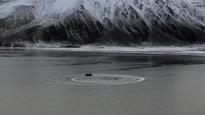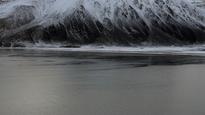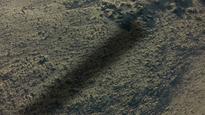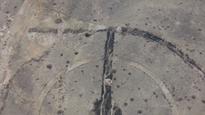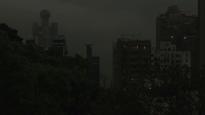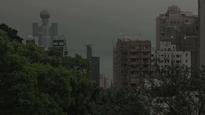 Wed 30.11.2016 - Sun 04.12.2016
11:00 - 18:00
Practical info

Argos
Werfstraat 13 rue du Chantier
1000 Brussels
info@argosarts.org
+32 2 229 00 03

Opening hours:
Wednesday to Sunday, 11:00 to 18:00

NEW: Open late night until 21:00 every last Wednesday of the month.

Entrance Tickets:
6 € Individual visitor

4 € Students, seniors (+60), unemployed

1,25€ Ticket Article 27

0 € -18, teacher, ICOM card members, press, IKT members, SUBBACULTCHA members

NB: The entrance ticket is a personal pass that gives you unlimited access to the exhibition.

Artists
Works